News
Thomson family buys more TRI shares
Wednesday 2 December 2015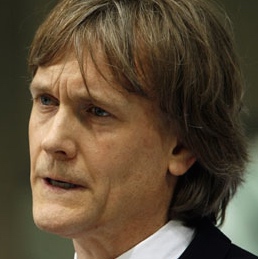 David Thomson's family investment firm added to its majority holding of Thomson Reuters stock.
The 27 November transaction was for 2,000 shares at an average cost of C$53.47 for a total of C$106,940.
Thomson (photo) is chairman of Thomson Reuters and of Woodbridge, the investment holding company that controls 55 per cent of the group's stock.
Thomson Reuters shares traded on the Toronto Stock Exchange opened at C$54.85 on Wednesday. Their 52-week range is C$44.15 to C$55.92.
The next quarterly dividend is due to be paid on 15 December to stockholders of record on 19 November 19. ■
SOURCE