News
Obituary: Diana Drayton
Sunday 29 November 2015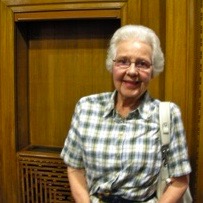 Diana Drayton (photo), who has died, was for the whole of her 40 years with Reuters at the centre of its direction and saw at first hand its growth from a news agency serving mainly media to a global information organisation indispensable to financial markets.
She joined Reuters in 1948 and was secretary to many senior executives stretching back to Cecil Fleetwood-May, European manager until the 1950s. Later she became administrative assistant to the executive committee, a role that gave her knowledge of the most commercially confidential discussions. It was a job that demanded complete discretion.
Born in Jerusalem in 1928, she had a nomadic childhood and schooling which varied between being in England, Palestine, Tanganyika now Tanzania, and Ceylon now Sri Lanka.
Her father Sir Robert Drayton, a lawyer, was a senior colonial civil servant who worked in Ceylon, Jamaica, Palestine, Pakistan and Tanganyika. Her mother was Australian and had also seen war service as a theatre nursing sister with ANZAC forces in Gallipoli.
Michael Nelson, former general manager, recalled: "Diana played an unofficial role of mothering young secretaries and invitations to her pre-lunch drinks on Sundays at her home in Weybridge were much sought after."
Her sister Ruth said: "Because her parents always homed in on Weybridge between postings abroad, Diana inevitably put her roots down in Weybridge and commuted faithfully to Reuters for 40 years. Diana remained in touch with Reuters and her friends from it till the end of her life. Reuters was her life."
After retirement in 1988 she became founding secretary of the Reuter Society and over the next quarter century remained an active member. She died in hospital on Friday, aged 87.
---
PHOTO: In 2010 Diana Drayton returned to the seventh floor at 85 Fleet Street where she spent her entire career from 1948 to 1988 when it was Reuters head office. ■