News
Thomson Reuters deploys information as a weapon to fight slavery
Friday 27 November 2015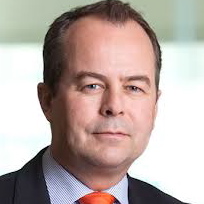 Thomson Reuters has unveiled a potential new weapon in the fight against modern day slavery - information.
It is inviting anti-slavery organisations to join it in creating a global information and intelligence sharing platform.
The International Labour Organisation estimates forced labour is a $150 million industry which enslaves an estimated 21 million people.
The company has told customers about the risks facing businesses that find themselves unwittingly exposed to slavery in their supply chains - legal risks as well as reputational damage.
"We talk a lot about how data and technology have the power to transform industries, and here is an example of it transforming our understanding of slavery," said David Craig (photo), president of the group's largest division, financial and risk.
"With the help of the NGOs - the campaign groups and the activists on the ground - we can help companies to identify the weak links in their supply chains, where they are at greatest risk of unwittingly supporting this cruel trade."
The company is proposing a global information and intelligence platform, bringing together all the data from campaigning groups and NGOs on the ground, fully-searchable, cross-referenceable, and updated regularly as new reports and intelligence emerges.
Over the last two years some 48,000 entities associated with modern day slavery have been added to the database which is being used by Thomson Reuters customers in existing client on-boarding and supply chain screening services.
"It is astonishing that more than two centuries after the UK outlawed slavery this practice can endure across the world," Craig said. "It is right, then, that we use the best in 21st century technology to track and ultimately unmask the beneficiaries of this vast criminal enterprise." ■
SOURCE

Thomson Reuters