News
Thomson family increases stake in Thomson Reuters
Tuesday 15 September 2015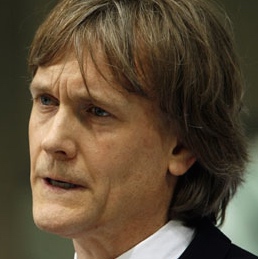 Chairman David Thomson's (photo) family added to its majority stake in Thomson Reuters with the purchase of shares worth nearly C$4 million.
The family's investment company Woodbridge bought 74,400 TRI shares at an average cost of C$52.60 per share for a total transaction of C$3,913,440.00. The deal was dated 10 September.
The Thomson family sold more than half a million Thomson Reuters shares for a total value of more than C$27 million on 21 August.
Thomson Reuters' second quarterly dividend of $0.335 per share is being paid today to stockholders of record on 20 August.
Thomson Reuters Corp finished 0.21 per cent lower during trading on the Toronto Stock Exchange on Monday, closing at C$52.72. The shares' 52-week range is C$39.45 to C$54.47. ■
SOURCE