News
Winners of 2015 Kurt Schork Awards announced
Wednesday 9 September 2015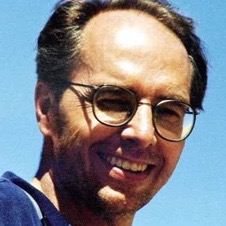 War reports behind the lines in Ukraine and the silent horrors of the Ebola epidemic in Liberia provided the winning stories in this year's Kurt Schork Awards in International Journalism.
Clair MacDougall, an Australian journalist, won the freelance category award for her "courageous stories" about the Ebola outbreak published by Foreign Policy and Newsweek magazines and The New York Times.
The judges' unanimous decision praised her deep understanding of the deadly epidemic and her bravery above and beyond the call of journalistic duty.
The local reporter category was won by Ekaterina Sergatskova of Ukraine for her "steely determination and endless curiosity amid great danger" in the fighting in eastern Ukraine. Her reports, which highlighted the human impact of the crisis through accounts from ordinary citizens, were published by Focus.ua and Esquire Ukraine.
In this 14th year of the awards, 148 journalists from 56 countries submitted 444 published reports. A shortlist of eight in each of the two categories was judged by The Independent Middle East correspondent Robert Fisk, BBC chief international correspondent Lyse Doucet, international freelance journalist and author Anna Husarska; and former Reuters editor Sean Maguire, now head of news and campaigns at the UK's Department for Environment, Food and Rural Affairs.
The judges said they did not wish to encourage risk-taking but expressed the belief that some stories necessarily require great risk, reflecting the journalistic spirit of Kurt Schork (photo) in whose name the awards were created after he was killed in Sierra Leone in 2000 while on assignment for Reuters.
The two winners will each receive a cash prize of $5,000 at Thomson Reuters, Canary Wharf, London, on 29 October.
They will be presented by Al Jazeera journalist Peter Greste, formerly with Reuters, who was deported from Egypt in February after 400 days in prison. He has since been sentenced in absentia to three years in jail in a case that has provoked international outcry.
The ceremony will be hosted by the Thomson Reuters Foundation, charitable arm of Thomson Reuters. ■
SOURCE

Thomson Reuters Foundation