News
Bloomberg increases market share lead over Thomson Reuters
Tuesday 24 March 2015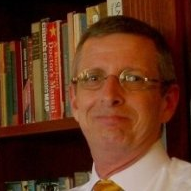 Bloomberg extended its lead over Thomson Reuters in the global financial market data business in 2014, according to a US analysis.
At 31.99 per cent and 25.88 per cent respectively, Bloomberg and Thomson Reuters remained the market share leaders, said Burton-Taylor International, an information industry market research consultancy. No other vendor achieved greater than a 3.57 per cent market share in 2014.
In 2013, Bloomberg's market share was 31.71 per cent and Thomson Reuters 26.93 per cent.
The gap between them was 6.11 percentage points in 2014 compared with 4.78 percentage points in the previous year.
The report indicated the global spend for financial market data/analysis or news was 4.07 per cent higher in 2014, to reach $26.49 billion.
Last year's growth was the strongest since 2011, in spite of the strengthening US dollar which could have cost the industry as much as 1.50 per cent, it said.
The report indicated demand increased in all three major regions. Bloomberg was stronger than Thomson Reuters in the Americas and Asia. Thomson Reuters took the lead in Europe, the Middle East and Africa.
"This was a positive sign that the industry is stabilizing and that vendors are adjusting to the new user needs and budgets," said Douglas Taylor (photo), founder and managing partner of Burton-Taylor. "In the past two years, it is clear that overall industry revenue had been supported by price increases, but 2014 showed that demand has returned."
Taylor is a former marketing and product management executive of Reuters and Thomson Financial. ■
SOURCE

Burton-Taylor International Consulting