News
Reuters names new Washington bureau chief
Thursday 19 March 2015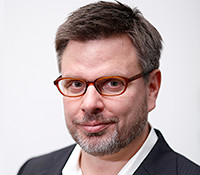 Reuters' new bureau chief in Washington is former editor of the year 2013 Kevin Krolicki (photo).
Deputy bureau chief Karey Van Hall, who has been in charge since the departure of bureau chief Marilyn Thompson in January, is leaving.
Krolicki returns to the United States in May from a three-year assignment in Japan.
Announcing the appointment, Americas editor Dayan Candappa said there could hardly be a more fascinating time to take the helm of the Washington bureau.
"Candidates are poised to announce runs for the White House and the Fed may be poised to raise interest rates," he wrote in a message to staff. "Foreign policy has rarely been more complex and hotly contested. And Reuters has made some exciting new hires in Washington on everything from energy policy to regulation."
Krolicki started his journalistic career in Japan with Knight Ridder (later Bridge News) in 1989. He joined Reuters in 1996 as a producer for what was then Reuters Financial Television and became its Asia editor.
He moved to Los Angeles in 2000 as West Coast equities editor-in-charge and later became West Coast bureau chief. In 2006 he returned to his home town Detroit as bureau chief. He has been in Tokyo for the past three years.
Thompson, bureau chief since 2012, left to become deputy editor at Politico, a website that covers US politics. Van Hall is leaving to become Politico's news editor.
Van Hall joined Reuters in 2004 and held a series of roles in the Washington bureau. "Karey is a truly talented leader who came into her own acting as bureau chief during the past few months," Candappa wrote in a separate message. "She worked across the file, marshalling our forces, setting priorities and doing more than anyone else to smooth the inevitable wrinkles in the relationship between Washington reporters and the editors in New York."
Candappa said Jason Szep and Kieran Murray would share arrangements for running the bureau until Krolicki's arrival. ■
SOURCE

Reuters