News
Thomson Reuters forex volumes fall 10% in a month
Wednesday 18 March 2015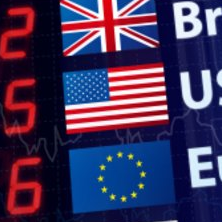 Daily foreign exchange volumes on Thomson Reuters currency platforms fell to $355 billion last month from $398 billion in January, the company said.
January was a turbulent month for the market, with the shock move by the Swiss National Bank to scrap its franc cap against the euro driving the biggest day's trading ever by some measures.
In year-on-year terms, volumes in February were down only marginally from $357 billion a year earlier.
Average spot daily volumes in February fell to $114 billion from $135 billion in January but were higher than the $106 billion in December. ■
SOURCE