News
Thomson Reuters TRust Index positive for first time
Thursday 17 July 2014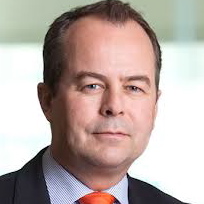 Trust sentiment in the top 50 global financial institutions continued to improve in the second quarter of 2014 as more banks - particularly those in the Americas - received positive scores to push the Thomson Reuters global TRust Index into positive territory for the first time.
The index harnesses proprietary data analytics and news sentiment analysis. This latter indicator draws on more than four million business and financial news and media sources to track the state of trust in the top 50 global financial institutions.
While TRust Index scores for institutions in the Americas increased substantially, those in Asia also received positive scores. Sentiment for European institutions fell, however, as they continued to suffer reputational damage from increasing regulation, customer issues, tax probes, lawsuits and fines.
"For the first time since the Thomson Reuters TRust Index's launch in January 2013, sentiment on the 50 largest financial institutions globally turned positive in Q2 2014," said David Craig (photo), president, Thomson Reuters Financial & Risk division. "Financial institutions in the Americas have led and built on this trend for the past two quarters, supported by strengthening economic and market conditions. Whilst this is encouraging news for our industry, we are not there yet. There is more work to do in Europe, which dipped into further negative sentiment as reputational damage from ongoing scandals, fines and concerns over the climate weakened the region's results."
Aggregate changes to analyst recommendations for the top 50 global financial institutions over the second quarter reveal roughly equal numbers of analyst upgrades/downgrades as a group. Although the Americas institutions saw more upgrades, in Asia downgrades outnumbered upgrades by nearly two to one. Institutions in Europe saw marginally more upgrades than downgrades. ■
SOURCE