News
Market data industry tough this year, may be worse in 2015 - survey
Wednesday 16 July 2014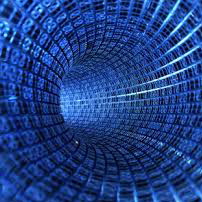 Risk managers and hedge funds will lead demand for market data products this year but sentiment may have turned negative, an international survey forecast.
Africa content is growing as an area of data need; risk management tools are likely to remain strong.
Last year, revenue in the financial market data/news space was up 1.10 per cent to $25.88 billion.
This year's annual market data industry survey by US information industry market research, strategy and business consultancy Burton-Taylor International Consulting asked people to forecast 2014 and 2015 growth by market data user type, market data purchasing region, and market data product type.
The weighted average of survey responses by 85 key industry executives, including market data vendors, market data users or analysts and market data consultants, suggests
Risk managers and hedge funds will again be the user groups with the greatest organic revenue growth for vendors in 2014, with increases of 3.26 per cent and 1.85 per cent respectively

China, Asia (not including Japan), India, Africa and the Middle East will lead demand for market data and news in 2014 and 2015

Risk management tools, pricing and reference

datafeeds

and valuation data will show the strongest organic revenue growth in both 2014 and 2015.
"The results of our 2014-2015 survey are slightly more concerning than years past," said Douglas Taylor, a former Reuters news marketing and product management executive who founded Burton-Taylor. "This is B-T's fifth annual forecast survey and the first when so many key industry leaders have projected higher growth for the current year than for the following year, indicating sentiment may have turned negative."
A US consultant who responded to the survey said: "Continued downward pricing pressure; boutique competitors grow to nip at Bloomberg's dominance and force downward price movement; Thomson Reuters Eikon pricing and platform stability finally begin pressuring Bloomberg pricing; messaging finally migrates away from a strict Bloomberg monopoly; mobile apps also put downward pricing pressure."
A data user in Europe said: "News is the only real loser as more and more is available through desktops and free websites." ■
SOURCE

Burton-Taylor International Consulting