People
'Topher' Wurts launches fund-raising campaign for autism network
Thursday 12 March 2015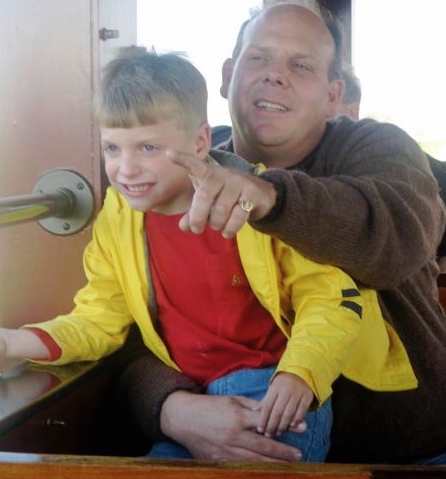 Former Reuters executive Christopher "Topher" Wurts has launched a Kickstarter campaign to raise money for a free app to help families find autism-friendly businesses and organisations such as safe playgrounds, schools and therapists.
The app, called Autism Village, "will answer the parents' cry for help," Wurts said. It is building a portal of private and secure online tools to help with information on interventions, coordinate paperwork and put clients in touch with other autism families. There will be private chat rooms to collaborate with other stakeholders for the autistic child and it will serve as one place to store, manage and search for documents.
Wurts has decades of experience as a technologist, sales person, marketer, strategist and board member from early to later-stage start-up companies. His roles at Reuters included executive vice president and head of marketing for Reuters America from 2002-2006, CEO of the Reuters venture capital company Boardwalk from 2000-2002 and vice president of equities marketing from 1998-2000. He has worked on Autism Village for the past two years as a part-time project and focused on it full-time starting last July. Wurts said Autism Village has a few services in pilot or beta testing but the app release will be the first generally available for all autism families.
Wurts remembered the day more than 11 years ago when his au pair told him and his wife Jana that their younger son Kirby was showing signs of possible autism. Despite the au pair's pre-school teacher background and experience with young autistic children, they were sceptical.
"But then we came to believe that it would be better to treat (Kirby) for autism and be wrong than miss critical time for an intervention. As the months and years went by, it was clear he was autistic," Wurts said. "Advocating for Kirby has been a marathon, exhausting at times, and requires one to carefully determine the right approach in every instance from hard-core legalese to softly supporting Kirby and all who care for him. It's a roller-coaster marathon, not a sprint."
Wurts identifies himself as the father of the founder of Autism Village, with his 13-year-old son Kirby listed as the founder.
He said, "The support for our Kickstarter from Reuters alums has been extensive and humbling."
The Autism Village team includes Laura Trumbull and Eric Lint. Trumbull, a seasoned technologist, worked at Reuters and Thomson Reuters from 1993-2012 and was global head of process definition and governance. Lint, an mergers and acquisitions specialist, worked at Reuters from 2000-2008 as an executive vice president and led Reuters' global M&A efforts.
---
PHOTO: 'Topher' Wurts and his son Kirby, founder of Autism Village ■