People
Monique Villa 'most influential in business ethics'
Tuesday 24 January 2012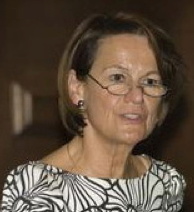 Monique Villa (photo)​, Thomson Reuters Foundation chief executive, has been named one of the world's most influential people in business ethics.
She ranks 43rd in a list of 100 people compiled by New York-based Ethisphere Institute, an international think tank dedicated to the creation, advancement and sharing of best practices in business ethics, corporate social responsibility, anti-corruption and sustainability.
It said the Foundation has been an influential global organisation helping to promote transparency in the governance of developing countries, fighting for women's rights around the world, and promoting anti-corruption tools and measures in the countries that need them most.
Villa joined Reuters in 2000 as managing director of Reuters Media, in which role she developed the news agency business and expanded the news pictures business. She was appointed to head the Foundation in May 2008. Previously she had been UK and Ireland bureau chief of Agence France-Presse.
The Ethisphere list is topped by Indian anti-corruption activist Anna Hazare. ■