People
Anthony Macharia, Hos Maina and Dan Eldon
Born: Kenya, 5 May 1972
Joined Reuters: 1992
Died: Somalia, 12 July 1993
Born: Kenya, 1 January 1955
Joined Reuters: 1988
Died: Somalia, 12 July 1993
Born: London, 18 September 1970
Freelance
Died: Somalia, 12 July 1993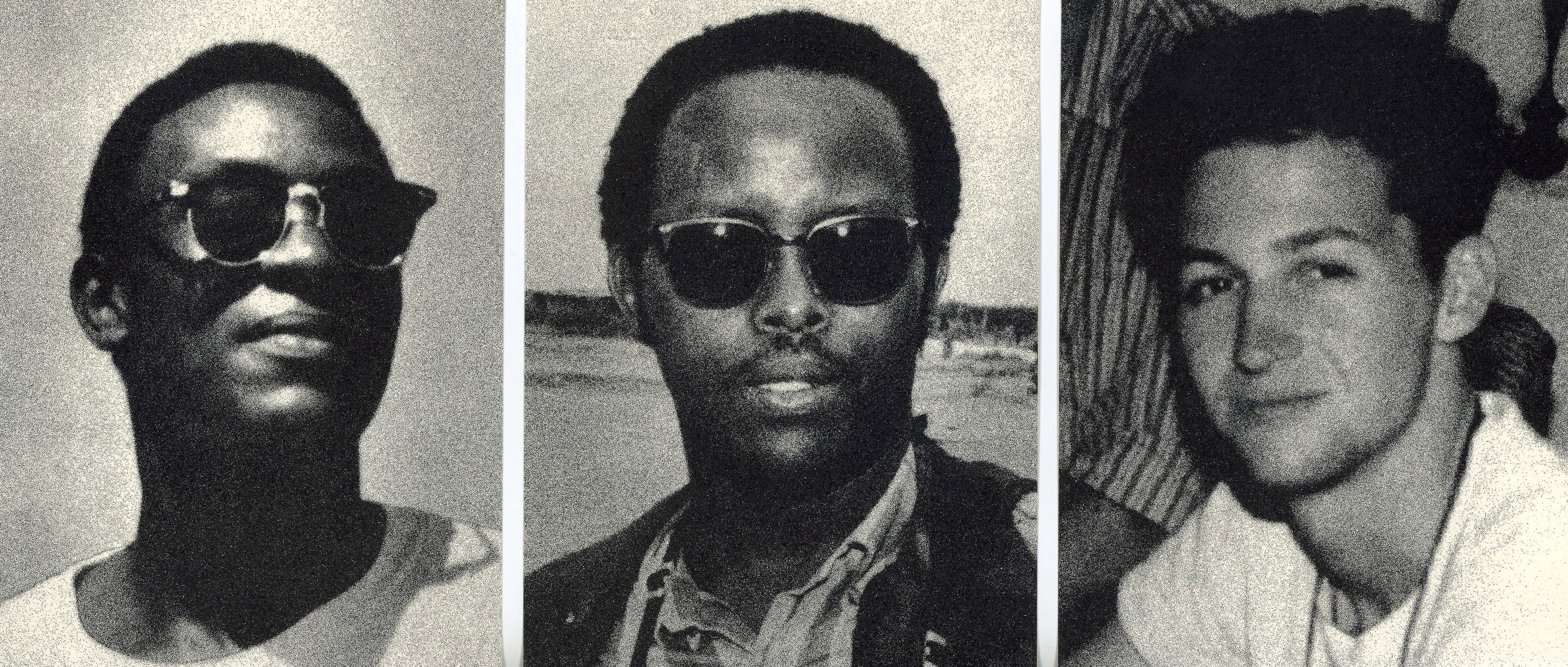 The murder of three of its newsmen in Mogadishu, Somalia, on 12 July 1993, stunned Reuters. Anthony Macharia, 21, a television sound recordist, Dan Eldon, 22, and Hos Maina, 38, both photographers, along with Hansi Krauss, 30, a German photographer with Associated Press, were beaten and stoned to death by crowds enraged by an attack by American helicopter gunships. Macharia and Maina were Kenyans. Eldon held dual British and American citizenship. It was the first time Reuters had lost three journalists in a single incident. Editor-in-Chief Mark Wood called it "one of the saddest days in Reuters' history".
The journalists had been covering attempts by a United Nations force of 20,000 to restore law and order and ensure aid supply lines amid the chaos and anarchy that followed the overthrow of the government of Siad Barre by rebel movements in January 1991. On Monday 12th July 1993, U.S. helicopters poured cannon fire into a command centre of Mohamed Farah Aideed, most powerful of the rival commanders or 'Warlords' battling for control of Somalia. American troops landed and blazed their way inside. The UN said 13 to 15 Somalis were killed but Aideed's side put the figure at 74 dead and 200 wounded. The Reuters journalists rushed to film the aftermath of the raid but crowds at the compound attacked them soon after they arrived.
one of the saddest days in Reuters' history
Eldon's body was recovered the same day. The other bodies were found next day. All had been severely beaten. In the same incident Reuters Television cameraman Mohamed Shaffi was shot and wounded in the arm and ear but escaped.
Hos Maina had only just arrived in Mogadishu to relieve Eldon and had not had time to unpack his bags. Eldon had been nicknamed 'The Mayor of Mogadishu' because of his outgoing, friendly manner. "They were under no illusions about the dangers of working in Somalia and were careful to avoid undue risks," Editor-in-Chief Mark Wood wrote in a tribute. "But like all the best journalists, they had become gripped by a profound commitment to capturing and conveying to the outside world a comprehensible image of the violence and suffering they saw before them. It is the greatest tragedy of all that they and Hansi Krauss should have fallen victim to the very people whose plight they were trying to explain."
Reuters and Associated Press put together an exhibition of the photographs of Eldon, Maina and Krauss and some of Macharia's television news film. It went on display around the world, and the pictures were published in a book called Images of Conflict. Proceeds went towards setting up a training institute for young African photographers and television professionals in Nairobi. ■