People
Long walk persuades former Reuters correspondent to emigrate
Thursday 23 September 2021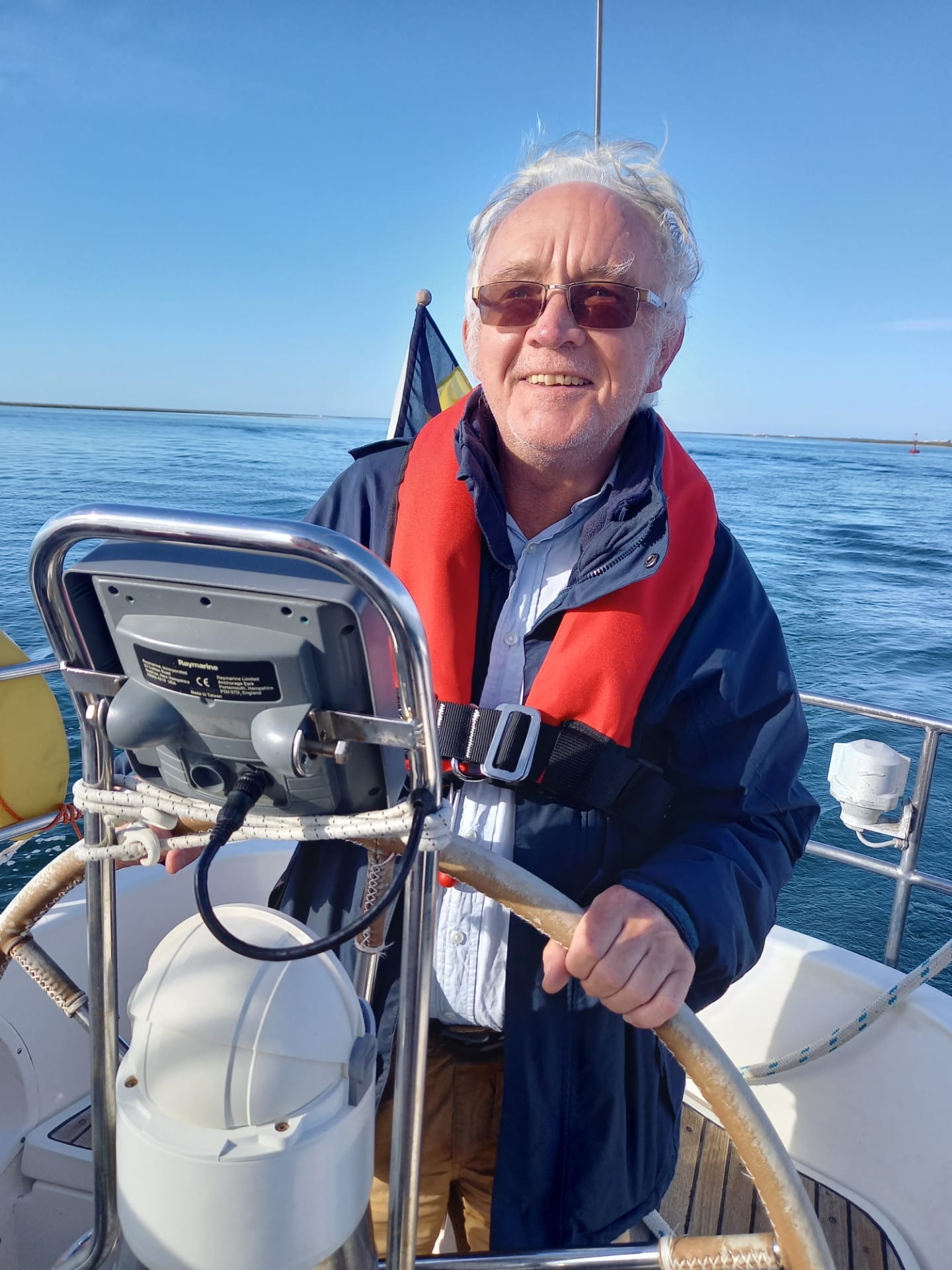 A 1,500-kilometre walk the length of Portugal persuaded former Reuters correspondent Stephen Powell (photo) to leave the green hills of Wales and move to the Algarve.
In "Walking Europe's Edge, Reflections on Portugal," published today, Powell recounts how he gradually came to understand that Portugal felt like home.
"A long walk is a very powerful experience," he said. "It clears the mind most wonderfully and you can play with a whole new scenario of how you want to live. It can be deeply unsettling in a literal sense and sometimes that is just what we need."
Powell, who once served as Reuters bureau chief in Brazil and speaks Portuguese, began the walk in September 2018. He entered Portugal on foot in the northeastern corner from the Spanish town of Puebla de Sanabria. He broke the journey into three chunks, with two rest periods back home in Wales, and finally reached Sagres in the southwestern corner of Portugal in March 2019, shortly before his 69th birthday.
"In my book I try to tell of the good, the bad and the ugly in Portugal," said Powell. "The good is definitely the extraordinary warmth and hospitality of the Portuguese. On one occasion I was walking in steady rain. I was wearing waterproofs top and bottom but a woman saw me and decided that wasn't enough. She crossed the road and thrust an umbrella into my hands.
"The bad is perhaps the very real emptying of the countryside, particularly in the east where the population density in some areas is less than in the Highlands of Scotland. Villages are dying. People have been fleeing poverty for decades and going either to the Portuguese coast or abroad, to countries like France and Britain.
"The ugly, historically, was Portugal's huge role in the slave trade. It was the biggest slaving nation in history and this year the Council of Europe rebuked it for not doing enough to confront its slaving past. Portuguese schools tend to skirt around the subject."
But contemporary Portugal feels like a tolerant, open society, he said, and it coped with the COVID pandemic in a mood of social solidarity and calm. Powell lived in the Algarve coastal city of Faro through two national lockdowns and felt grateful to have sunshine and the sea.
"Walking Europe's Edge" is available through SilverWood Books and on major websites like Amazon. ■