People
Life after Reuters: Jonathan Lynn follows well-worn trail
Thursday 24 November 2011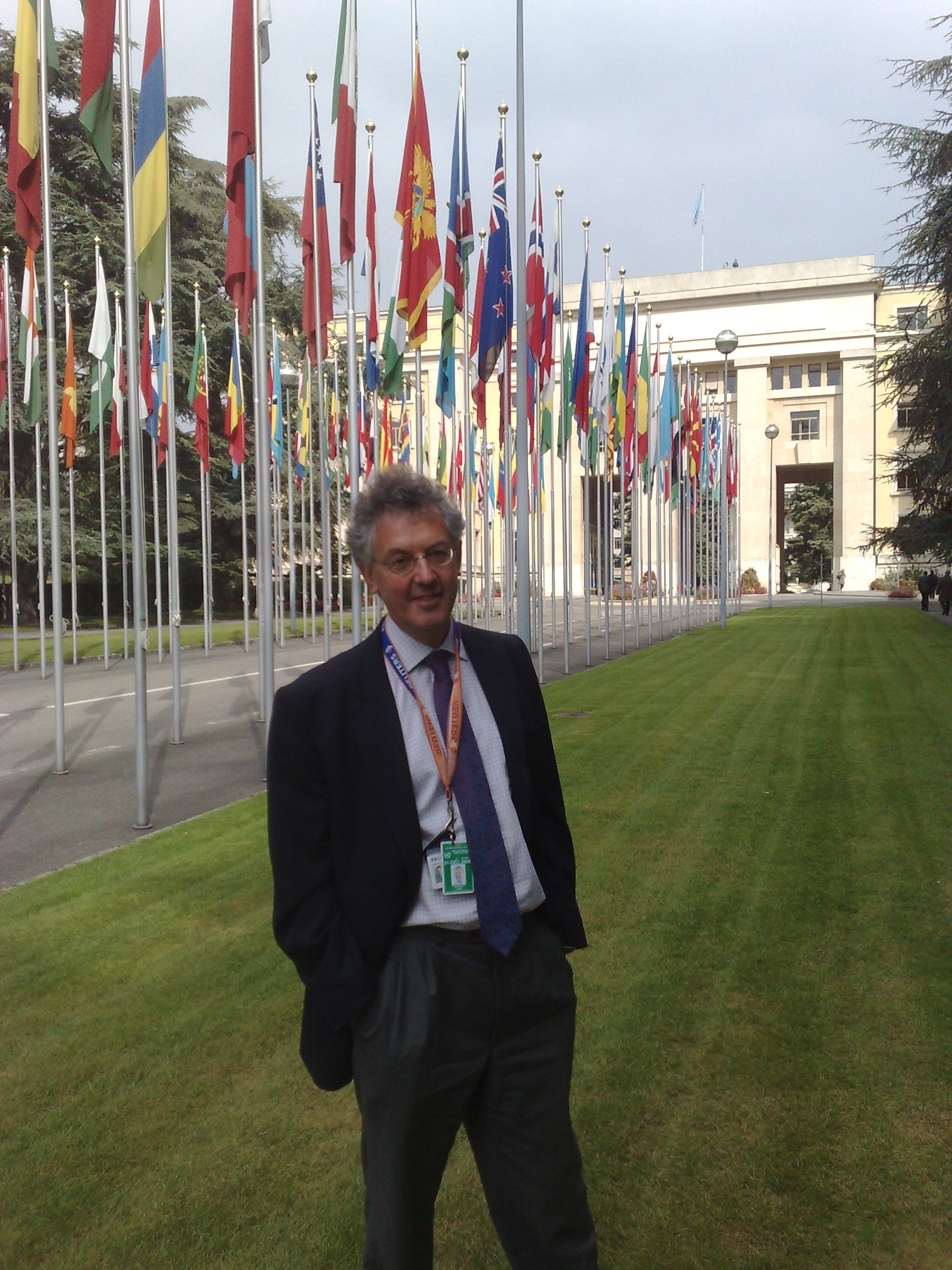 Jonathan Lynn has joined the list of ex-Reuters people who have moved on to senior communications positions in international organisations.
Former correspondent Lynn, who left Reuters in June, is joining the Intergovernmental Panel on Climate Change, the UN body that provides assessments to governments of the latest state of climate science, as head of communications.
"I'll be back in Geneva for the IPCC, which is where I was on my last posting for the Baron," he said.
Lynn, seen here at the UN's Palais des Nations in Geneva, ended a 32-year career as a Reuters correspondent in June. Until March he was Geneva bureau chief and world trade correspondent. Previously, his assignments had included Scandinavian bureau chief, chief economic correspondent in Moscow, and senior Asian editor in Singapore.
The IPCC has been keen to beef up its communications strategy amid an increasingly rancorous public debate about global warming. The IPCC does not conduct its own research, but draws on the voluntary work of thousands of scientists to summarise the current state of thinking on climate change and its implications, helping governments make policy.
Others former correspondents who have followed the communications trail in recent years include
Nicholas Bray - Organisation for Economic Co-operation and Development
François Giuliani (died June 2009) - UN secretaries-general Kurt Waldheim, Javier Perez de Cuellar, Boutros Boutros Ghali
Eric Hall - United Nations Framework Convention on Climate Control
Andrew Hurst - The Global Fund to fight AIDS, Tuberculosis and Malaria
Martin Nesirky - UN secretary-general Ban Ki-moon
Alexander Nicholl - International Institute for Strategic Studies
Stephen Pagani - European Food Safety Authority
Gill Tudor and Richard Murphy - International Atomic Energy Authority
Anthony Williams - European Bank for Reconstruction and Development
Richard Wallis - European Bank for Reconstruction and Development.
PHOTO: Bob Evans ■