People
Learning to walk again
Sunday 29 October 2017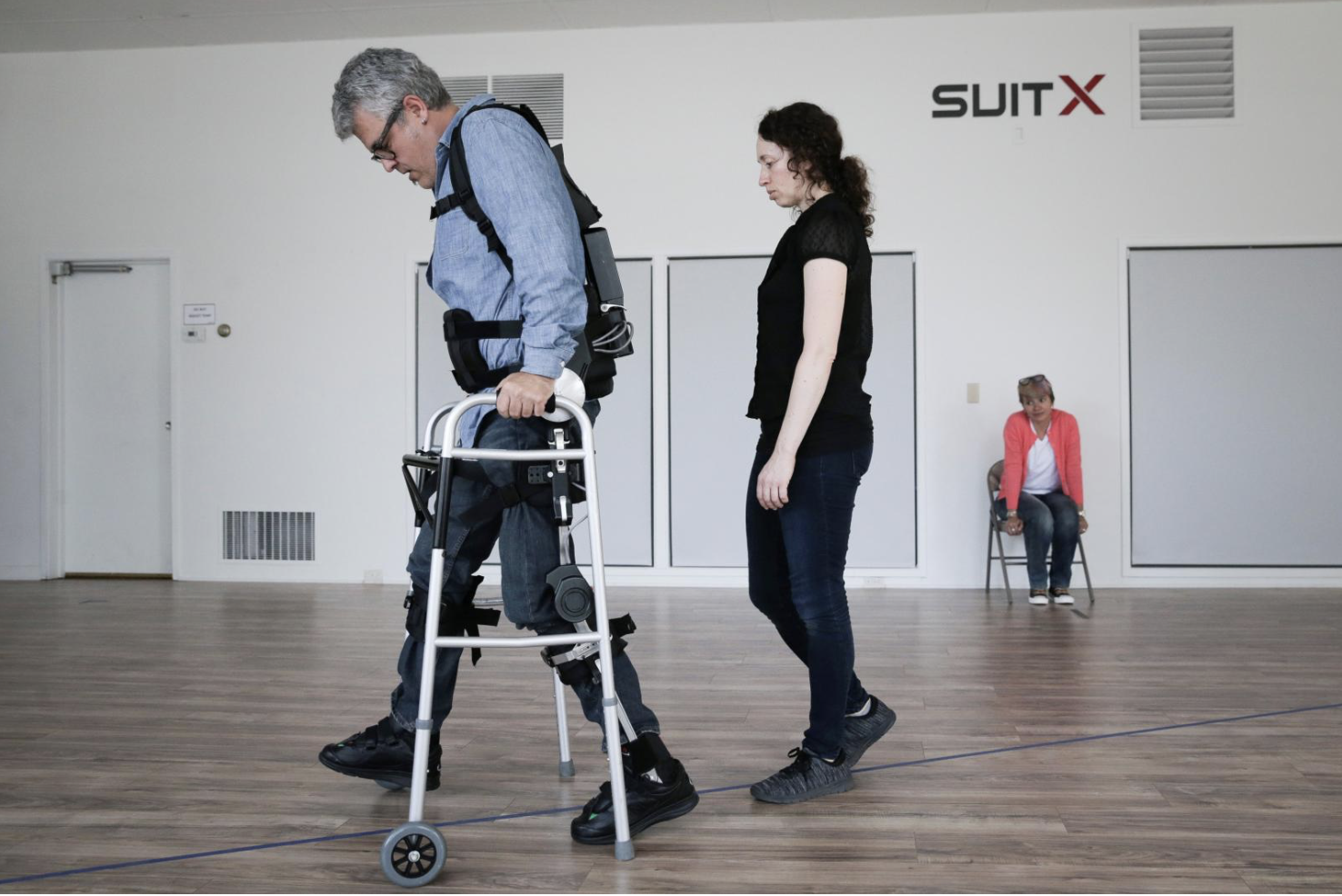 Reuters reporter Andrei Khalip, who has used a wheelchair since a motorcycle accident 21 years ago left him paralyzed with a spinal injury, has been learning to walk again.
"I dream of walking every other night," he wrote in an account of how he was able to walk in clinical trials for a powered exoskeleton robotic suit in California. "The dreams aren't bitter. They're charged with hope."
The accident happened in 1996 on the Greek island of Paros. "One moment I was on a cliff cranking up a rented scooter, still shaking the salty Aegean water off my hair after a swim. The next moment I was on the rocky beach five meters below, on my back. I realized I couldn't move my legs.
"As much as I loathe that day, I know that I was lucky. That goofy plunge I took with the badly parked scooter could have killed me or left me completely paralyzed.
"Instead, I fractured the 12th dorsal vertebra, right where the rib cage ends. That cost me the movement and feeling in my legs, except for some weak movement and dulled sensation in the upper thigh area.
"My chances of recovery were little to none after the long hours my spinal cord remained compressed while I was taken by helicopter to Athens and moved between hospitals.
"At 25, it sounded like a death sentence. Then I realized it was more of a life sentence - to lead a different life."
Now 46 and based in Lisbon, he has been learning to walk again at Emeryville in California's Silicon Valley with the aid of "a walking, talking robotic suit called Phoenix, all titanium rods, aluminum-cased motors, wires, straps and protective padding". The exoskeleton, made by a company called SuitX, is an outer frame that supports and robotically simulates or enhances body movement. It does not cure but it can be a practical aid to making disabled people more mobile.
After the accident, with time and a lot of support from his family, friends and Reuters colleagues, Khalip discovered he could get back in the saddle and regain independence.
"Returning to work, first to a desk job in my native Moscow and then to reporting assignments in Latin America, was the most important step in that direction. At one point, I took the 'back in the saddle' part so literally, I bought a thundering motorized tricycle which I rode with a bunch of Brazilian bikers," he wrote.
"I reported from slum riots and carnival parades in Rio and from tumultuous election rallies in Venezuela. I learned that even in the most chaotic situations, crowds tend to open a path for a wheelchair and strangers offer to help. I often ended up with a better vantage point than my colleagues.
"Slowly, my body adapted. After battling bouts of depression, bladder infections and weight gain, I've taken up regular exercise in recent years and am now much fitter, generally in good health and have a moderately optimistic view of the future."
Until the advent of the exoskeleton, however, walking remained off-limits.
"Phoenix and I did not hit it off right away. In fact, had it just been a test drive and not the intensive two-week program I had signed up for, I probably would have decided that it was not for me."
But he persevered.
"I'm starting to put aside money for a Phoenix because walking is a practical goal, not just a dream anymore."
---
PHOTO: Elijah Nouvelage's photo of Andrei Khalip walking with the assistance of a Phoenix exoskeleton trailed by physical therapist Anna Sternin as his wife Liete Quintal looks on at the SuitX headquarters in Emeryville, California.
---