People
John Entwisle, a Reuters institution
Friday 3 November 2017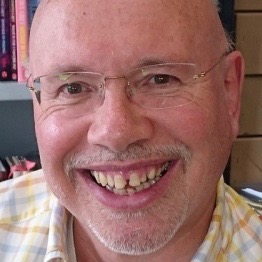 Reuters archivist John Entwisle (photo) was remembered on Friday as a Reuters institution.
The accolade was given by Canon Alison Joyce, rector of St Bride's Church, Fleet Street, at a service of thanksgiving and celebration for the life of Entwisle on what she called "a sad and proud day".
His death on 22 July after surgery at the age of 65 was so untimely, given his energy and zest for life, she said.
Entwisle had been guardian of Reuters historic company records for more than 30 years.
David Cutler, who previously ran the Editorial Reference Unit, worked as Entwisle's assistant from 2014. He said: "John always impressed with his enviable memory… His complete knowledge of the company was a given… Discretion at all times was a watchword."
The archive was his lasting achievement, Cutler said, adding: "All this was too much to lose. I personally have lost not only a colleague but also a friend." ■