People
Irish and Pakistani journalists win 2016 Kurt Schork prizes
Saturday 10 September 2016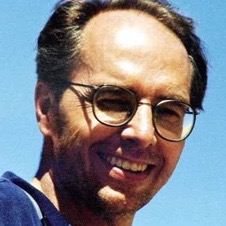 Yemen's civil war and sensitive cultural issues in Pakistan were the stories that motivated the winning reporters in this year's Kurt Schork Memorial Awards in International Journalism.
Iona Craig, an Irish journalist based in London, has won the freelance category award for her undercover reporting of the most under-reported story in the Middle East for Al Jazeera America and The Intercept.
The judges praised her "informative, beautiful writing, courageous views and empathy".
Rawalpindi-based Pakistani journalist Umer Ali has won the local reporter category for elegant and concise prose that does not shy away from unpopular issues.
The judges said: "tackling sensitive issues such as blasphemy law and ethnic tensions in a country where journalism is a dangerous occupation" made his writing exceptional. His winning stories were published by Dawn and Pakistan Today.
The awards were established in 2002 to honour Kurt Schork (photo), an American freelance journalist who was killed in an ambush in Sierra Leone while on assignment for Reuters in 2000.
Some 93 journalists from 36 countries submitted 279 published stories. A shortlist of eight in each of the two categories was judged by freelance journalist and author Anna Husarska, Eye Witness Media's Sam Dubberley and Cardiff University Professor of Journalism Richard Sambrook.
The two winners will each receive a cash prize of $5,000 to be presented at Thomson Reuters' London offices on 27 October. ■