People
'Get the truth out' message to young journalists
Wednesday 17 July 2019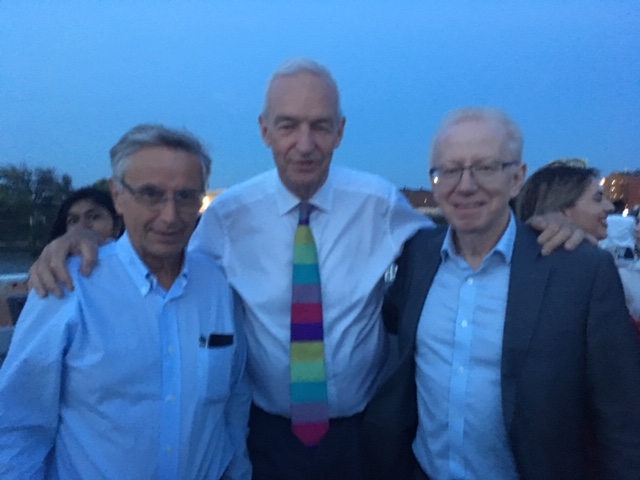 The cream of the world's young journalists left Reuters in London this week inspired by media industry leaders.
Future News Worldwide competitively selected 100 participants from more than 3,000 applicants worldwide.
The annual two-day conference, hosted this year by Reuters at Canary Wharf, is sponsored by the British Council, the UK's £1.2 billion international cultural relations organisation.
Speakers covered everything from the industry's serious economic challenges to new technologies and press freedom.
The keynote speaker, Channel 4's Jon Snow, told delegates on an evening cruise on the Thames that this is the best age for journalism.
"We are needed more than at any time in history to get the truth out," he said.
Reuters managing editor, news, for EMEA, Nick Tattersall, opened the conference, stressing Reuters enduring values of integrity and accuracy combined with competitive timings.
Future News is guided by an advisory board chaired by former Reuters editor-in-chief Mark Wood and including former editors Steve Jukes, Greg Beitchman and Tom Thomson.
Thomson, a British Council board member, said: "Reuters has been extremely generous in hosting Future News Worldwide and encouraging the world's young journalists."
Other partners are CNN, the BBC, Facebook, Google, Newsquest Scotland, STV, the Thomson Foundation and UK schools of journalism.
---
PHOTO: Keynote speaker Jon Snow with Tom Thomson (L) and Mark Wood (R). ■