People
From war correspondent to Olympic sceptic and then enthusiast
Saturday 28 July 2012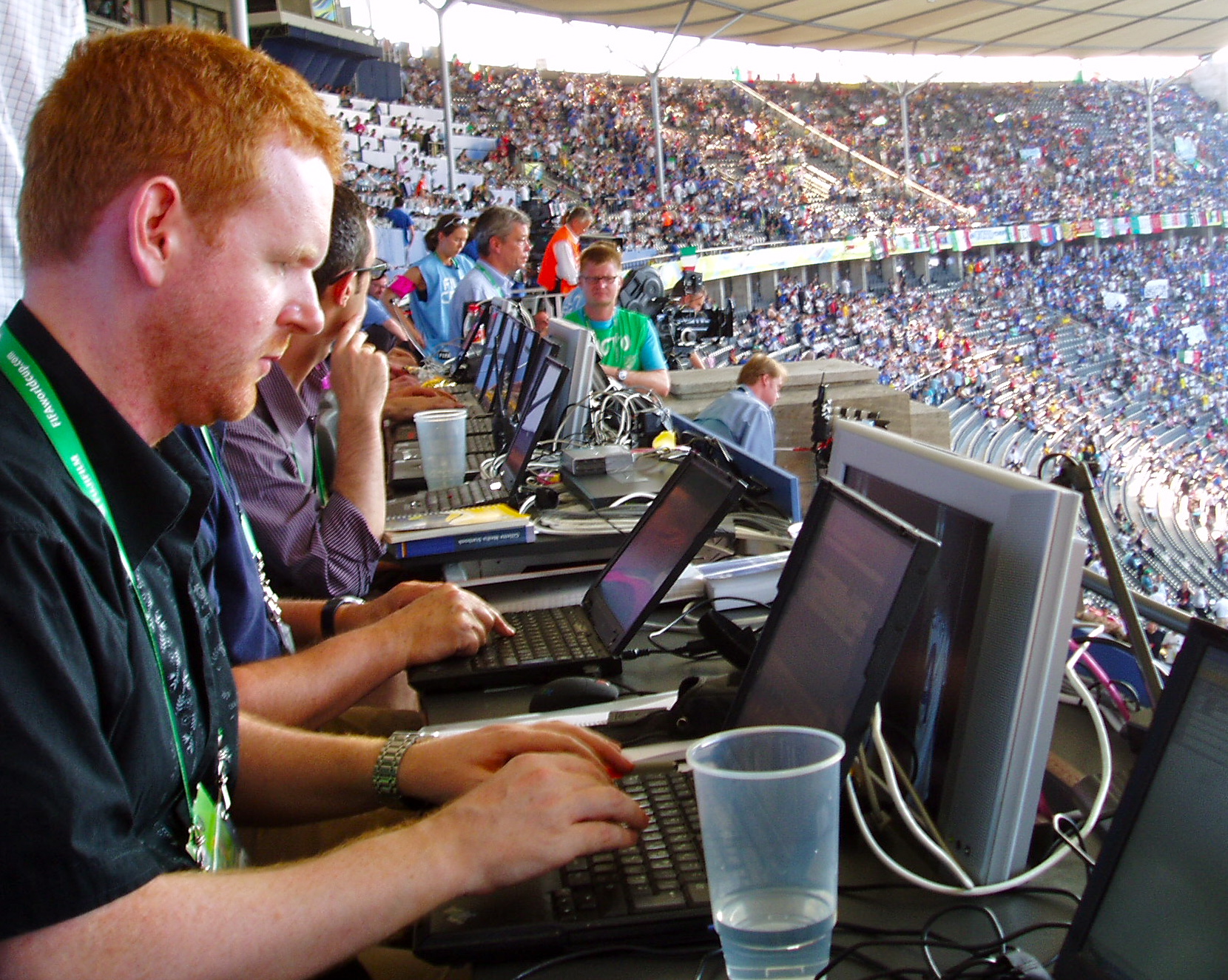 In some ways, covering the Olympics is a challenge perfectly suited to a foreign correspondent, says Andrew Gray, who reported from the 2000 Sydney and 2004 Athens games. A self-confessed Olympic sceptic before he went to Sydney, Gray says the switch from the day job to the Olympic beat can be jarring. He arrived in Sydney after more than a year based in Kosovo. Four years later, he touched down in Athens after reporting on refugees from Sudan's Darfur region in eastern Chad.
"Switching between lesser-known sports is like having to report on a new country every day. Just got the hang of the Republic of Greco-Roman wrestling? Great, tomorrow you're off to the Kingdom of Canoe Slalom. Every sport has its own rules, language, history and important people.
"As a reporter, you frantically try to learn as much as you can in the few days, hours or minutes you have to prepare. It's like cramming for an exam - alas, also in the sense that the knowledge vanishes soon afterwards."
Gray covered everything from wars to World Cups during his 15 years with Reuters. He was posted to Bonn, Geneva, Pristina, Belgrade, Dakar, London and Washington, where he served as Pentagon correspondent. In 2003, he was embedded with a US tank battalion for the invasion of Iraq and spent several months based in Baghdad. He covered the 1998 and 2006 World Cups and in the two Olympiads reported archery, badminton, canoeing, diving, fencing, gymnastics, javelin, shooting, table tennis, triathlon, volleyball and wrestling. "I would be hard pressed to explain the finer points of any of them now."
Now a London-based freelancer, during this year's Olympics he is blogging at dispatchesfrom2012.wordpress.com.
CLICK to read more from Andrew Gray about his Olympic assignments. ■