People
David Schlesinger strikes out on his own in Hong Kong
Thursday 9 August 2012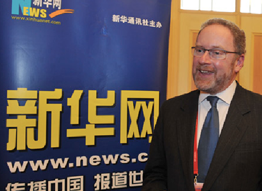 David Schlesinger is leaving Thomson Reuters after 25 years, mostly as a Reuters correspondent and senior editor.
"It's been a marvellous adventure and I'm looking forward to the next act. And as any playwright knows, the second act has to be different from the first," he said.
Chairman, Thomson Reuters China since February 2011 when he was replaced by Stephen Adler after four years as London-based editor-in-chief, Schlesinger, 52, is striking out on his own as an East Asia political risk consultant in Hong Kong, where he joined Reuters in 1987.
A Mandarin and Cantonese speaker, Schlesinger spent much of his career in the Greater China region - Hong Kong, Taiwan and China. He also worked in New York as financial editor and managing editor for the Americas and later as global managing editor. Prior to joining Reuters he wrote for a variety of publications from Hong Kong and had an early career as a teacher.
His last day in the office is tomorrow.