People
Frederick Forsyth elected head of ultra-discreet club
Tuesday 1 May 2012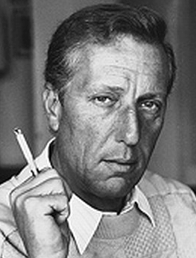 Frederick Forsyth (photo)​, former air force pilot, Reuters correspondent and author of thrillers featuring spies, assassins and mercenaries among their characters, has been elected president of the Special Forces Club in London.
Forsyth, 73, reported from Paris, East Berlin, Prague and Budapest during his four years with Reuters (1961 to 1965), providing much material for a succession of bestsellers. Meticulous research using investigative techniques learned as a journalist make his fast-paced stories accurate and authentic. His books range from The Day of the Jackal, written in 35 days and published in 1971, through such titles as The Dogs of War and The Veteran to his most recent, The Cobra, in 2010.
In February, Forsyth was awarded the Crime Writers Association's Diamond Dagger prize for a lifetime's achievement in crime writing. He pronounced it a considerable honour for a scribbler in the crime genre, "particularly as it comes from my fellow rogues".
The Special Forces Club was founded in 1945 by surviving members of the Special Operations Executive, a British World War II organisation that conducted espionage, sabotage and reconnaissance against the Axis powers in occupied Europe. It has granted membership to a few journalists but likes to keep a low profile, and has not publicly announced Forsyth's election. ■