People
France honours former Reuters director André Villeneuve
Wednesday 15 February 2017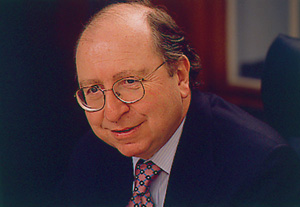 France has awarded André Villeneuve (photo), a former executive director of Reuters, its highest order of merit for helping to develop links between the financial sectors in London and Paris.
He becomes a Chevalier de l'Ordre national de la Légion d'honneur.
The citation says: "Through this award France wants to recognise your essential role as a valued intermediary between France and the City, and your involvement in the development of relations between the United Kingdom and France in the financial sphere."
Villeneuve joined Reuters as a graduate trainee journalist in 1967 and served as president, Reuters America from 1980 to 1990, an executive director from 1989 to 2000, and chairman of electronic brokerage subsidiary Instinet Corporation from 1990 to 1999. He left the company in 2002.
As chairman of the City's International Regulatory Strategy Group, he started and co-chaired the Anglo-French dialogue on financial services between the City of London/TheCityUK and Paris Europlace, which is responsible for promoting the French capital's financial centre. The dialogue is supported by the two countries' respective embassies and treasuries.
The group also hosts events for visiting French ministers and parliamentarians on financial services, and has regular meetings in Paris with key government officials and personalities in the financial services industry.
The honour's
red-ribboned
insignia will be presented by French ambassador
Sylvie
Bermann
at a reception at her official residence on Wednesday 15 March.