People
Fancy a holiday, darling?
Monday 9 November 2020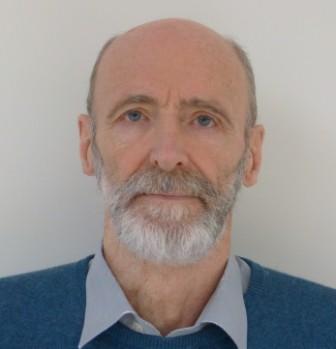 Life after Reuters was going to be one big holiday. In between carefree travel around the world, I was going to be a student, dabbling in a bit of history. That was the plan I put to my wife upon retirement 10 years ago and she seemed fine with it.
"How about Berlin?" I asked.
"Sure," she said, musing about a trip we made to East Berlin around 30 years previously.
"Oslo?"
"Absolutely. Maybe go on up to see the Northern Lights."
"Munich?"
"Germany again?" Jan replied doubtfully. "Well …"
"Ludwigsburg?"
"What?!!"
Freiburg was also on the list, but I knew by then I'd only need a single ticket there. History had taken over my life and visits to archives in all these cities were essential to complete my research (full disclosure: my book is published by Bloomsbury in November 2020). An MA at the University of London's Birkbeck College led to a PhD and then to the book, Builders of the Third Reich, which is about Nazi Germany's vast slave labour programme. It breaks new ground because it is the first critical study of a key institution which was at the heart of Hitler's regime, but whose brutal and murderous operations have until now largely passed under the radar of war crimes prosecutors, researchers and the general public. Its name was the Organisation Todt (OT) and was led first by its founder, Fritz Todt, and then after his death in a plane crash in 1942 by Albert Speer. Speer, who assumed all his predecessor's titles, including Armaments Minister and head of the OT, was sentenced to 20 years at Nuremberg on war crimes charges relating to slave labour.
All the research and writing the book turned my original retirement plan on its head. Years spent studying have been interspersed by a little bit of travel. Jan did get to Ludwigsburg (she said she rather liked it), but our itinerary grew and included some actual holidays: Japan, New Zealand (where our younger daughter worked for a couple of years), Costa Rica and Vietnam, the last of our long-haul flights before COVID-19 struck.
---
PHOTO: Charles Dick, author, Reuters journalist (1974-2010) ■