People
Ex-Reuterians offer French history in French to the French
Friday 13 December 2013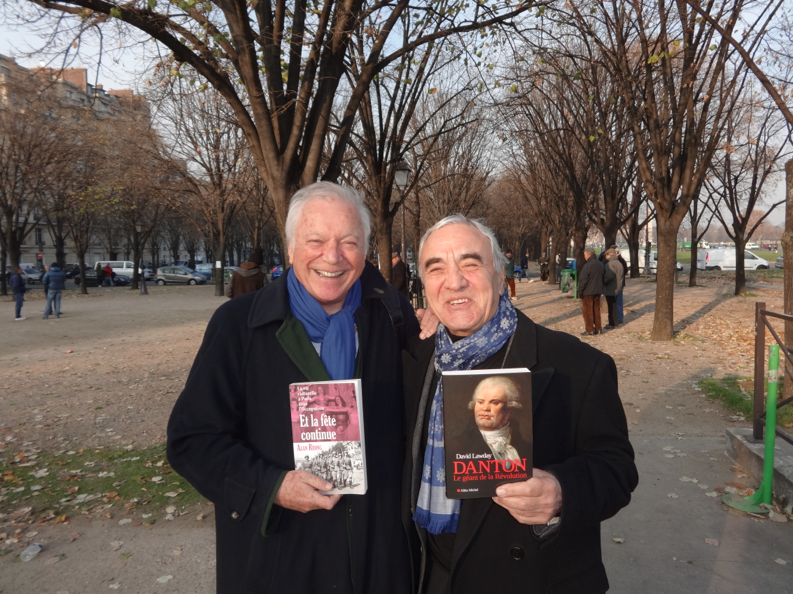 David Lawday's English-language biography of French revolutionary figure Georges Danton, Danton: The Gentle Giant of Terror, has been translated into French and published in Paris as Danton, le géant de la Révolution by Albin Michel, a major French publishing house. The English version was published by Jonathan Cape in Britain and Grove Atlantic in the United States.
Lawday joins another Paris-based former Reuterian, Alan Riding, in being a very rare foreign language author of books about French history to be translated into French and published in a country where history is a national passion and where hundreds if not thousands of new books are published each year about the country's history.
Riding is the author of And the Show Went On - Cultural Life in Nazi-Occupied Paris, published by Knopf in the United States and Duckworth in Britain. The French-language translation was published by the prestigious publisher Plon (which published General de Gaulle's memoirs) under the title Et la fête continue - La vie culturelle à Paris sous l'occupation last year.
Lawday was with Reuters from 1963-1977 in London, Paris (twice), New York, Washington and San Francisco before joining The Economist whose correspondent he was in Bonn and in Paris.
Riding was with Reuters from 1966-1971, in London, at the United Nations in New York, and in Buenos Aires before joining the Financial Times. He then joined The New York Times for whom he was ultimately cultural correspondent for Europe.
Lawday is currently working on a historical novel set in 19th century France, while Riding is writing a play - also set in France but again during the Nazi Occupation. Both are working in English, but Riding already has contacts about staging a French version of his play in Paris.
PHOTO: Alan Riding (L) and David Lawday (R) near L'Esplanade des Invalides in Paris with the French versions of their latest books. ■