News
Reuters aims at 'nimbler' newsroom
Wednesday 15 February 2023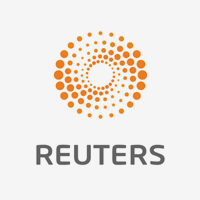 Reuters is changing its newsroom operations team with a "single goal" defined as "to better serve our journalists, our newsroom, and our journalism".
"We are tweaking the existing Ops structure to make it nimbler and focused on key strategic activities," editor-in-chief Alessandra Galloni told staff in a note recently.
One big change from the current set up: Reuters' seven regional general managers will be responsible for all the journalists in their region, rather than dividing tasks depending on whether a journalist is from the text or visuals side of the file.
A smaller group will focus on challenges and issues at a global level, including how to better align the newsroom with clients' needs; identifying which roles need to be added now and in the next few years; working with Reuters 2,500 or so contractors; how to better attract, develop, and retain talent and make sure it builds a newsroom that better reflects the world the agency covers; and how to provide the tools journalists need to work at their best.
Reuters' main client is London Stock Exchange Group through a 30-year agreement to supply news for its data business Refinitiv.
"People are front and center of everything we do, and the Ops team will work with a people-centric mindset and empathy," Galloni said. "Our decisions will be based on simple, fair, and transparent policies." ■