News
Obituary: Peter Millar
Monday 13 February 2023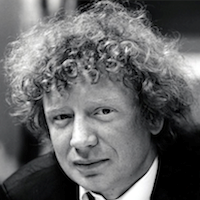 Peter Millar (photo), who has died of a stroke aged 67, cut his teeth as a foreign correspondent in East Berlin in the early 1980s after falling into journalism by sheer chance.
A modern languages (Russian and French) student at Magdalen College, Oxford, in the mid-1970s he was spending a year out as an assistant teacher at a Paris lycée. As soon as the weather started warming up, and there was a school holiday, he set out to hitchhike to the south of France. The first motorist to pick him up was Terry Williams, then working in Reuters Paris bureau.
Williams suggested a career in journalism. "'The thing about journalism,' he said with a grin, is that it's the worst job in the world.' And he paused before the punchline: 'But it's better than working.'"
Millar was hooked. He joined Reuters as a trainee in 1977 and spent time in Brussels before being sent to East Berlin in 1981. He later moved around the Soviet bloc, covering the Solidarity revolution in Poland and spending time in the Moscow bureau where he had to field constant rumours about the imminent death of the latest Soviet leader. Beating other agencies by 45 seconds to news of the demise of Konstantin Chernenko in 1985 was a career highlight up to that point.
Millar left Reuters in 1985 and in 1989 published The Berlin Wall: My Part in its Downfall.
The Economist, reviewing six books published to coincide with the 20th anniversary of the fall of the Wall, said his "irreverent and engaging account" was the best read.
"Fastidious readers who expect reporters to be a mere lens on events will be shocked at the amount of personal detail, including the sexual antics and drinking habits of his colleagues in what now seems a Juvenalian age of dissolute British journalism. He mentions his long-suffering wife and children rather too often, but the result is full of insights and on occasion delightfully funny. The author has a knack for befriending interesting people and tracking down important ones. He weaves their words with his clear-eyed reporting of events into a compelling narrative about the end of the cruel but bungling East German regime," it said.
From Fleet Street to Berlin, a first rate reporter's story ■