News
Thomson Reuters: good news, bad news
Friday 20 January 2023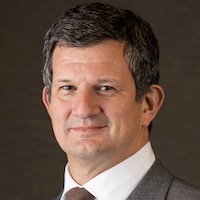 Thomson Reuters has begun the new year "in a position of strength and confidence" but merit money will be about the same as last year - 1-3% and well below inflation.
In a New Year message to employees after what he described as a successful 2022, chief executive Steve Hasker (photo) said the company has a robust business model, the best talent, and a forward-looking growth strategy for "an increasingly challenging macroeconomic environment".
"A big part of why we're in such a great position now is because we tackled a lot of really hard stuff during the last two years of the TR Change Program. As many other companies are announcing drastic cost-related actions in response to the economic climate, we are well-equipped to weather the storms and focus on growth," he wrote in an internal note on Thursday.
Hasker mentioned "a couple of difficult but necessary decisions" and said: "While our major workforce shifts are now largely complete, we have made a few additional organizational changes recently to simplify and streamline where it makes sense. Regarding spending, we will be smart about discretionary items like travel and focus on critical, customer-facing activities. Lastly, merit will generally be in line with last year, as we strive to recognize and reward our colleagues despite a rapidly changing talent marketplace."
He added: "As I think about the year ahead and the unique opportunities we have to innovate, learn, collaborate, and deliver on our purpose to inform the way forward, I am genuinely excited. There's no place I'd rather be than Thomson Reuters." ■
SOURCE

Thomson Reuters