News
Reuters to boost financial and markets news for LSEG clients
Tuesday 17 January 2023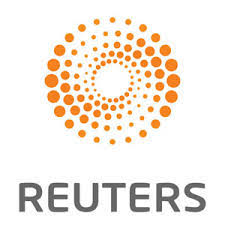 Thomson Reuters is expanding its partnership with London Stock Exchange Group, owner of Refinitiv, to enhance financial and market news coverage.
The "multi-faceted expansion of their long-term partnership" was announced on Tuesday.
Paul Bascobert, a New York-based US media executive who became president of Reuters in September, told staff it was "a new chapter of collaboration and partnership".
"The provision of fast, reliable news is hugely important to LSEG and its customers. LSEG is the exclusive provider of Reuters News to the global financial community and is committed to providing LSEG customers with access to a world-class news service through our products. Reuters is the cornerstone of that effort. Together, we are formidable," he wrote in a memo.
The expansion includes investment in 100 editorial roles across the global newsroom including 30 new financial markets and finance reporters; significant expansion of India financial and China equities coverage; integration of PLX AI, a real-time financial news service powered by artificial intelligence, into the newsroom; and "agreement on a path forward for Reuters to launch consumer-facing subscription products, supporting both parties' engagement with global professionals".
Thomson Reuters recently acquired PLX AI, which had a significant partnership with LSEG.
Reuters is more than doubling the number of reporters covering India in a significant expansion of coverage of local foreign exchange, fixed income and equity markets, government policy, the regulatory landscape and public companies.
Coverage of the biggest Chinese public companies will embrace the country's top 350 listed businesses.
The agreement resolves a dispute over plans by Reuters to launch a subscription paywall for the Reuters.com website. The two companies did not specify a date when the paywall will launch.
Reuters had planned to start charging for news on Reuters.com in 2021 but postponed the plan shortly after announcing the launch.
The new investment would take the partnership with LSEG to the next level to help investment "in world leading journalism and talent," said Steve Hasker, Thomson Reuters CEO.
Reuters earns about half of its revenue by supplying news to Refinitiv, a data company spun off from Thomson Reuters and now owned by LSEG which is the exclusive distributor of Reuters news to the financial community under a 30-year agreement begun in 2018. ■
SOURCE