News
Obituary: Claude Salhani
Wednesday 24 August 2022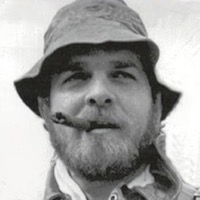 Claude Salhani (photo), an Arab-American photo-journalist who has died at home in Paris aged 70 after a prolonged illness, was inside a news media building in Beirut in 1981 when an Israeli heavy artillery shell struck. He escaped with a sprained ankle.
In 1983, a Hezbollah suicide bomber drove a truck packed with explosives into the US Marine barracks in the city. Salhani worked with rescuers through the night, clearing rubble with his bare hands in a search for survivors, but all 243 Marines sleeping inside had been killed.
They made him an honorary Marine for that, and he was an honoured guest at ceremonial dinners. His coverage of the disaster earned him a Pulitzer Prize nomination.
Salhani left Beirut in 1984 and moved to Brussels, subsequently becoming head of photos for Europe, Middle East and Africa when Reuters got into news pictures by acquiring UPI's overseas photos business. He lived in Brussels, London and Paris and covered stories in many other places too, including Budapest, Prague and Moscow.
After Reuters Salhani wrote for US and Middle Eastern publications, returned to UPI in Washington for a while and was awarded a master's degree in conflict analysis and management. He appeared on television as a political analyst specialising in the Middle East, Central Asia, politicised Islam and terrorism.
The first of his four books was a memoir, Black September to Desert Storm: A Journalist in the Middle East (University of Missouri, 1998).
Salhani died on 13 August. His funeral was at Père Lachaise cemetery today.
---
The original version of this item stated incorrectly that Claude Salhani was in the Reuters building in Beirut when it was struck by an Israeli shell. It was the An Nahar building which housed the UPI office, just around the corner from the Reuters office. ■