News
Reuters journalists strike across the United States
Thursday 4 August 2022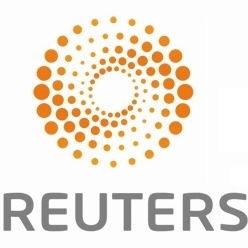 Nearly 300 Reuters journalists in the United States staged a 24-hour strike on Thursday in protest against a one per cent pay increase and what they said was "management's slow-walking contract renewal negotiations".
The first major labour action by the Reuters journalists in more than 30 years was timed to coincide with announcement of Thomson Reuters latest quarterly earnings.
The company's latest offer of a one per cent guaranteed wage increase includes no retroactive pay for period since its last general wage raise in March 2020. The previous collective bargaining agreement expired on 14 December 2020.
The NewsGuild of New York filed an Unfair Labor Practice charge with the National Labor Relations Board on Monday.
Journalists walked out and held rallies at seven Reuters bureaus: Washington, New York, San Francisco, Los Angeles, Houston, Chicago, and Boston.
"For the past two years we have been risking our lives, putting our physical safety and health on the line reporting the news that makes Reuters the best news agency in the world," said Julio-César Chávez, a video reporter.
"While we reporters are called away from our families in the middle of dinner, something we gladly do for the job, Reuters executives sit in the comfort of their home offices managing the profits we bring in for the company. I'm walking out today because our work is what powers the success of Reuters, and we deserve to be compensated adequately for it."
"I've worked for Reuters for nearly 32 years, and for most of that time I got a pay hike every year - until 2021, when many of us got no raise while the company was racking up record profits," said Jonathan Oatis, desk editor, Global News Desk.
"This year, the raises we've seen were puny taking that and inflation into account and a slap in the face after many of us covered or edited stories like COVID-19, the US presidential election and the attack on the US Capitol. The one per cent raise being offered by the company in contract talks pours salt on the wound."