News
Q2 profit higher, sales outlook revised upwards
Thursday 4 August 2022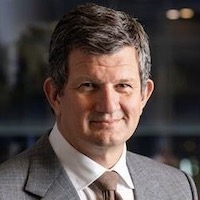 Thomson Reuters reported higher second-quarter operating profit on Thursday and raised its full-year revenue forecast, citing strength in its legal, tax and accounting and corporates businesses.
Full-year revenue is expected to rise by six per cent, while that from its three major segments is expected to rise by seven per cent.
Adjusted earnings were 60 cents a share compared with analysts' forecasts of 53 cents on average.
Total revenues rose five per cent in the quarter to $1.61 billion, matching Wall Street estimates.
Reuters revenues of $188 million increased 12 per cent, primarily driven by the Professional business and the flow-through of the annual increase in the company's news agreement with the Refinitiv business of the London Stock Exchange.
Reuters earns about half of its sales by supplying news to Refinitiv, previously Thomson Reuters terminals and data business which was spun off in a multi-billion dollar sale to private equity investors and is now owned by the LSE.
"Leading indicators remain healthy, and we have a resilient, highly recurring business serving growing industries," chief executive Steve Hasker (photo) said in a statement. "Looking ahead, I am confident that we are well-positioned to navigate broader market concerns such as inflation and slowing economic growth," he added.
In a conference call with financial analysts Hasker said the company was looking at potential acquisitions in the legal, tax and accounting and risk, fraud and compliance arenas, with a focus on automation tools.
In an interview with Reuters he said Thomson Reuters did not see any major factors likely to derail its outlook, but nevertheless expressed a "healthy paranoia" about the rest of the year.
Digital advertising, which is facing its first recession, could have an impact on Reuters News, he said, adding that transactional revenue, which is not recurring, could have an impact across its business segments.
The earnings report came as the Communications Workers of America's NewsGuild said nearly 300 Reuters journalists in the United States were staging a 24-hour strike over the company's offer of a three-year contract with guaranteed pay raises of one per cent. The current US rate of inflation is about nine per cent.
A Reuters spokesperson said Reuters salary and benefits include a competitive annual merit-based wage programme that all Guild members participate in.
"In addition ... we have offered a wage increase minimum with the Guild, regardless of the size of the merit pool," the spokesperson said in a prepared statement.
The company reported a net loss per share of 24 cents, due to a write-down in the value of its stake in LSE, which it said was worth $7.1 billion on 31 July. ■
SOURCE