News
Refinitiv hit by five-hour outage
Friday 9 April 2021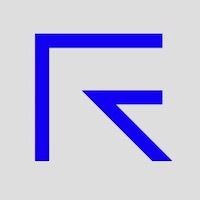 Refinitiv suffered a five-hour outage on Thursday that knocked out some of its most widely used services.
The group said the problem affected its Eikon terminals, its data platform, the FXall currency trading platform and World-Check One, which checks if potential customers could breach rules against money laundering, bribery and corruption.
The downtime affected some of its 400,000 users worldwide. Problems with Refinitiv's services began at about 7:30 am GMT, according to users, and were gradually brought back during the trading day. They were resolved by 1:00 pm for customers in the Asia-Pacific and European regions, the company told customers.
The outage came only weeks after Refinitiv's new owner, the London Stock Exchange, said it would have to spend more than analysts were expecting to integrate its $27 billion acquisition and resolve long-standing technology challenges.
LSE shares suffered their worst one-day fall in more than 20 years after the group made the announcement, as investors fretted about the deal's cost and long-term financial targets. The shares shrugged off Thursday's glitch, however, rising 1.5 per cent and outperforming the broader London market.
"We understand and regret the inconvenience caused by this incident to you personally and to your organisation," Refinitiv said. It was continuing to investigate the root cause, it added.
Earlier in the day, Refinitiv told customers that its investigations indicated the outage had been triggered by a problem with its authentication servers, which verify users who are trying to log in.
The majority of investment in Refinitiv will be focused on its trading and banking business, which encompasses Eikon and accounts for almost a quarter of group turnover. Eikon has been losing market share to rival Bloomberg for much of the past decade. Hours-long outages on platforms run by data providers are relatively rare. In 2015 a combination of hardware and software failures led to a six-hour blackout on Bloomberg. ■
SOURCE

Financial Times