News
Nazanin 'hung out to dry' by British
Monday 28 December 2020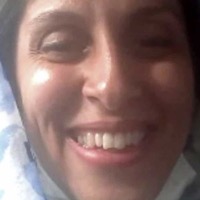 Nazanin Zaghari-Ratcliffe (photo), the Thomson Reuters Foundation executive detained in Iran for nearly five years, has been hung out to dry by the British government, The Times said on Monday.
Last week a car sent by the British Embassy stopped at her parents' home in Tehran where she has been staying on temporary release due to a coronavirus outbreak in Evin prison. A driver dropped off homemade biscuits sent from London by her six-year-old daughter, Gabriella. No British official accompanied them.
Zaghari-Ratcliffe turned 42 on Saturday. Since her arrest in April 2016 she has not once been visited by British officials, neither during her time in prison nor at home on furlough where she has been since March, The Times said. The Foreign Office's reasoning is that Iran has not granted its request for consular access and thus it is powerless to act.
Yet only three months after she was arrested, it became clear that the British government was the only key to her freedom. Her husband Richard Ratcliffe received a message from her captors, Iran's Revolutionary Guard, bluntly setting out the terms of her release.
He was told that his wife's case would be closed without trial if he agreed to put pressure on the British government to make an unspecified exchange with Iran. When he raced to inform the Foreign Office, their response dismayed him. "We don't know what you are talking about," he was told.
Britain and Iran have historic tensions. Perhaps the longest unresolved bilateral issue is over £400 million arms deal debt dating back four decades, The Times said.
In 1979, after the Islamic revolution which toppled the Shah, Britain cancelled Iran's order for 1,750 Chieftain tanks but kept the payment, sending Tehran to seek redress through the international legal system. Britain lost the case in the Hague twice but continues to squabble over whether and how much of the debt to pay. The next hearing was due in the High Court in London soon after Zaghari-Ratcliffe's arrest.
Iran has form in taking hostages as leverage even in the repayment of a legally owed debt, The Times said. Three months before her arrest, a $400 million debt between Iran and the United States had finally been settled. Washington had refused to settle until after Iran released four Americans held on spurious spying charges.
"To this day the British government has never publicly acknowledged the link between the debt and Mrs Zaghari-Ratcliffe's detention, though ministers have done so in private," The Times said.
A Foreign Office letter to lawyers for Zaghari-Ratcliffe said British citizens arrested overseas through no fault of their own have no right to the government's assistance or protection, even if they are tortured or held as diplomatic leverage against their country.
In an editorial, The Times said the government had failed in its duty to protect her.
"Mrs Zaghari-Ratcliffe's detention is not the consequence of any wrongdoing of her own, but intended as leverage against the British government to pressure it into paying a £400 million arms deal debt it has owed Iran for the past 40 years."
Britain's timidity in refusing to visit her as long as Iran does not formally give permission extends to a failure to call Iran's conduct what it is: hostage taking, The Times said. ■
SOURCE

The Times