News
Nazanin faces fresh trial on Monday
Wednesday 28 October 2020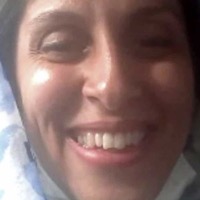 Nazanin Zaghari-Ratcliffe (photo) has been told she will stand trial in Iran on fresh charges next Monday.
The Thomson Reuters Foundation project manager, who was sentenced to five years imprisonment in Iran in 2016, was released to house arrest in March due to the coronavirus outbreak. She has been told she would be returned to Evin prison after the hearing.
The move comes a day after it emerged that a UK court hearing on a debt owed to Iran, due to start on 3 November, had been postponed for six months.
Both countries formally deny there is any connection between the debt and the retention of British-Iranian dual nationals in Tehran jails, but officials privately acknowledge that the two issues have been linked. British sources said the postponement was sought by the Iranian legal team, but that has not been confirmed.
Zaghari-Ratcliffe's five-year sentence is due to expire next spring, but the fresh charges open the possibility of years more in jail.
Her husband Richard Ratcliffe spoke to British foreign secretary Dominic Raab on Tuesday and called on the UK to assert its right to consular access so that British officials could attend the new trial and visit his wife.
Raab assured Ratcliffe that the UK's diplomatic push was ongoing and that the government did not judge it time to change strategy.
Ratcliffe said: "We disagreed on this. Seclusion of the victim, with bouts of conspicuous cruelty in the face of decisions to wait, are key pillars of hostage taking. Both must be challenged robustly if British citizens are going to be protected from hostage diplomacy by Iran or others."
He added: "I do think that if she's not home for Christmas, there's every chance this could run for years. So I really hope there's something we are not being told, as on the face of it the government's response seems disastrous.[It's] just extraordinary that they won't change course."
Ratcliffe said a court summons was delivered to his wife by "two very large IRGC [Revolutionary Guards] guards who came to her parents' door. They told her that she should pack a bag with her for Monday, and should make sure she brings with her all her clothes and necessary medications, as she will be going back to prison after her court appearance."
Ratcliffe recalled a number of emotional telephone calls with his wife, who described herself as an "emotional wreck".
"Tell me every day that I won't be taken back in. This is my nightmare. Tell me that the only way to go now is to come home - and not backwards, not after four years and eight months. Someone can help me, surely?" she said, according to Ratcliffe. ■
SOURCE