News
LSE sells Milan bourse, paving way for Refinitiv deal
Friday 9 October 2020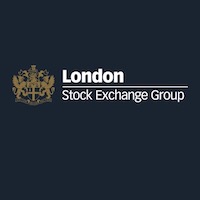 The London Stock Exchange Group confirmed the sale of the Milan stock exchange to Euronext, in a gambit to secure EU regulatory approval of its $27 billion acquisition of Refinitiv.
The sale of Borsa Italiana will bring in €4.33 billion and an additional amount reflecting cash generation to completion, LSE said in a regulatory filing on Friday.
LSE opted to divest the Italian exchange to fulfil one of the expected conditions to receive European Commission anti-trust clearance for its deal to acquire Refinitiv, which would transform it into a global markets infrastructure and information powerhouse.
"We believe the sale of the Borsa Italiana group will contribute significantly to addressing the EU's competition concerns," said David Schwimmer, chief executive of the LSE.
For Euronext, adding Borsa Italiana would expand its position as one of the most important owners of market infrastructure in Europe, adding to its bourses in Paris, Amsterdam and Dublin among others.
The two stock exchange providers began exclusive discussions last month after the LSE chose to engage with Euronext's offer ahead of rival bids for the Milanese bourse from Germany's Deutsche Börse and Switzerland's SIX Group. The transaction is expected to be completed in the first half of 2021, before which LSE hopes to wrap up the Refinitiv deal.
The sale will go through only if Brussels requires the sale of Borsa Italiana as a condition of the Refinitiv takeover. LSE said it would use the proceeds from selling the Milan stock exchange to help pay down its debt related to the Refinitiv acquisition and for general corporate purposes. ■
SOURCE

Financial Times