News
WFH at Thomson Reuters brings improvements - CEO
Thursday 24 September 2020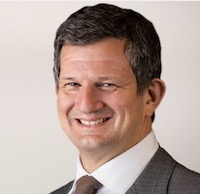 Working from home for Thomson Reuters staff during the pandemic has resulted in an improvement in both customer satisfaction and productivity, president and chief executive Steve Hasker (photo) says.
Hasker, who took over as head of the Toronto-based group on 15 March, said the COVID-19 crisis created an opportunity to focus on the essentials - employees, he told financial services group KPMG.
"The first decision I made as new CEO was to ask 25,000 people to work from home. It reminded me of the saying you have in sports - 'the bigger the game, the simpler the game plan'. This global health crisis is by no means a game, but what it means is that when you're faced with an overwhelming set of issues, you have to focus on one or two priorities. As a business driven by intellectual- and human-capital, the only thing that really mattered was the health and safety of our people."
This focus on people has delivered hard results. Customer satisfaction has increased, despite the move to a virtual model.
"An enormous amount of work went into making it happen, but we didn't miss a beat," he says. "Actually, we were able to really send a message to our customer-facing associates to redouble their efforts - undertaking more outreach to customers and providing more support. We've seen an improvement in both customer satisfaction metrics and productivity."
This success is also a result of the company's significant commitment to digital transformation, which drives its growth strategy and operating model. Hasker believes the pandemic has accelerated its digital business model strategy, with customer attitudes and behaviours undergoing a major shift.
"With our customers, we've seen a major change in the acceptance of cloud-based, real-time, digitally delivered business information services," he says. "Any resistance in our clients' mindsets to moving to the cloud or the next generation of digital solutions has largely, if not entirely, evaporated. I think we've seen three to four years of progress in just three to four months, in terms of acceptance of what the new world needs to look like." ■
SOURCE