News
Obituary: Cynthia Johnson
Sunday 13 September 2020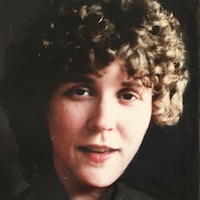 Cynthia Johnson (photo), formerly a Reuters financial journalist for more than 10 years, died at her home in north London on 26 August after years of poor health. She was 66.
Born in Ames, Iowa, she joined Reuters in 1982 after working as a freelance writer specialising in science and technology. At Reuters she held various positions including correspondent on the News Desk and on the Financial Reporting Unit in London, and financial correspondent in Paris.
She later was editor of staff magazine Reuters World, the science and technology correspondent for Europe and North Africa, and editor on the Equities Desk in London. She left the company in 1993.
She is survived by her mother, a sister and a brother. ■