News
New mental health holiday for all Thomson Reuters staff
Saturday 19 September 2020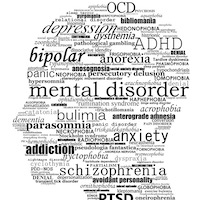 Thomson Reuters is giving all staff a day off for mental health next month and every year thereafter.
The new company holiday should be used "to practice whatever methods you use to help cope with emotional and physical pressures," chief executive Steve Hasker told employees.
"This year has tested all of us in innumerable ways. If there's one thing 2020 has taught us, it's the value of having the mind-space to deal with the unexpected. It's important for individuals and it's important for businesses."
The company's intention is to place increased long-term focus on mental health and the overall health of staff, so everyone who is currently eligible for company holidays will be given a Mental Health Day Off on Friday 9 October.
"We made this decision recognizing that we continue to navigate a global pandemic and witness the civil unrest in many countries that is tied to the ramifications of systemic racism in society," Hasker said.
It will become a permanent company holiday, extending beyond 2020 and taking place on or around World Mental Health Day each year. "It is the beginning of a broader effort to embed wellbeing into our workplace culture, which you will see and experience in the months and years to come."
Thomson Reuters is also arranging virtual activities around World Mental Health Day across the company in October. They will focus on strengthening mental health and fighting the stigma associated with mental illness. ■
SOURCE