News
Thomson Reuters reports lower Q2 revenue, operating profit
Wednesday 5 August 2020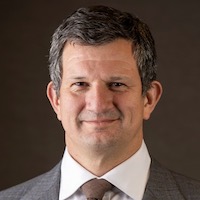 Reuters News owner Thomson Reuters reported lower second quarter profit on Wednesday.
Operating profit fell 18 per cent to $365 million from $447 million a year ago, when the quarter included some one-time items, on revenue one per cent lower at $1.405 billion.
In the face of global market uncertainty, the group reaffirmed its 2020 forecast. Sales in the legal, tax and corporate businesses are expected to rise in the current third quarter.
Reuters News organic revenues fell 11 per cent, reflecting the effect of the coronavirus pandemic on its events business acquired in October 2019. In-person events had to be cancelled. The news division's sales are forecast to be lower in this quarter and for the full year.
Reuters News total revenues are expected to decline by between two per cent and four per cent. Full-year 2020 revenues are expected to decline between four per cent and six per cent.
"Given our performance for the second quarter and first half, we have increasing confidence in how our businesses will perform over the remainder of the year," said Steve Hasker (photo), who took over as president and chief executive in March.
He said: "I again want to express my appreciation to our employees for their flexibility, fortitude and ongoing support of our customers as they shifted from the office to working from home. Importantly, we have seen an improvement in both productivity and customer satisfaction during this period."
He envisaged "tangible opportunities to better serve our customers with solutions that are digital, virtual, real-time and automated. Today's environment has reinforced that view, and our customers are demanding it. We have an opportunity to reimagine the end-to-end customer experience through simplification, innovation and enhanced product integration, which I believe will present substantive opportunities to further fuel our growth and realize substantial efficiencies."
"Results in the second quarter illustrate the resilience in our business," Hasker said in a Reuters interview.
The company was about two-thirds through a 2020 cost-cutting programme, which is focused on external costs, such as consultants and travel and entertainment, and targets $100 million in savings, chief financial officer Michael Eastwood added. "We will achieve it on discretionary expenses," he said. ■
SOURCE