News
Take a break, Thomson Reuters tells staff as work from home is extended
Friday 31 July 2020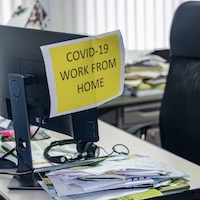 Thomson Reuters extended its voluntary work from home period to 11 January 2021 and reminded staff "to take a real break" for their health and well being.
Countries' efforts to understand and tackle the coronavirus pandemic are advancing but, as expected, the picture is uneven, chief people officer Mary Alice Vuicic, told staff.
"Global health concerns, fluctuating changes in travel restrictions and discussions with our customers indicate this is the right course to take for now," said wrote in a note. Anyone who has been working from home and wants to continue until 11 January may do so.
"For those of you hoping to get back to an office environment soon, we are still working to give you that option, gradually reopening our offices and making them ready… We will reopen offices when local guidelines permit," Vuicic wrote.
"With this work from home extension, the entire leadership team would like to reiterate the importance of taking vacation/annual leave for your health and well being. It is vital - and strongly encouraged - to take a real break. Disconnect and recharge."