News
Refinitiv deal seen heading for in-depth review
Friday 12 June 2020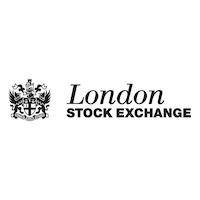 The London Stock Exchange is expected to face in-depth scrutiny of its $27 billion takeover of Refinitiv as EU regulators grapple with how to monitor a fast-changing market, Bloomberg reported.
The EU's antitrust authority is likely to rule the takeover requires a so-called Phase 2 examination that may add months to the review, according to lawyers and experts following the case. UBS analysts said this week that they expect a second phase review, which could weigh on LSE stock.
"The European Commission may be particularly careful when it analyzes access to data, and how these complex and rapidly changing markets evolve in the next two to five years," said Bloomberg Intelligence analyst Aitor Ortiz. "Data is a hot topic so regulators may want to make sure they aren't missing anything."
LSE has said it plans to close the deal this year.
The companies face a 15 June deadline to offer early concessions and should get a decision from the EU on an in-depth probe a week later. Any longer review will give regulators until October to rule on the deal. ■
SOURCE

Bloomberg