News
Obituary: David Mulhall
Tuesday 25 February 2020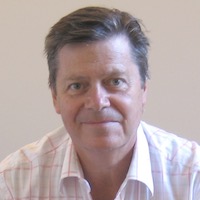 David Mulhall (photo), a former Reuters sales and marketing manager, died on 17 February. He was 72.
Born in Buenos Aires, he went to the United Kingdom in 1963 to complete his education and later worked as a Eurobond dealer in the City of London before joining Reuters in UK Sales in 1976.
He was sales manager for Asia, based in Hong Kong, from 1979-1983 following which he returned to London as market manager, bonds.
Mulhall left Reuters in 1990 and retrained as a naturopath in children's developmental delay. He set up a clinic in 1995, treating children and adults with dyslexia, dyspraxia, Attention Deficit Disorder (ADD), Attention Deficit Hyperactivity Disorder (ADHD) and conditions on the autistic spectrum.
For the next 20 years Mulhall steadily built a reputation as a pioneer in this poorly understood area of developmental health. In 2009 he started using the term Retained Reflex Syndrome in order to draw attention to the many different ways reflexes can inhibit personal development. The term is now widely used and accepted as having great significance in many developmental delay conditions.
The clinic he founded in south London is now known as the David Mulhall Centre.
In 2010 Mulhall began to experience problems with speech which were eventually diagnosed in 2012 as Pseudobulbar Palsy, a slow form of Motor Neurone Disease (MND) which affects the nerve cells (neurons), causing weakness in the muscles that gets worse and eventually leads to paralysis.
"Fully aware of his condition, he fought like the now-extinct puma from eastern Argentina," Hans Ouwerkerk, a former colleague, said.
"My strong recollection of and ties with David started in Hong Kong where I worked with him and others in expanding Reuters independent commercial and editorial operations in numerous Asian countries, including the Indian subcontinent and Australia and New Zealand.
"We were continuing the pioneering work done by such predecessors as Gordon Hanson, Jean-Claude Marchand and Peter Job, plus signifiant others."
On his return to London as market manager, bonds Mulhall was outspoken about the impending danger to Reuters of a small niche market player called Bloomberg.
The funeral will take place in Taunton on Friday 13 March.  ■