News
Centenary Fund to widen beneficiary class
Saturday 22 February 2020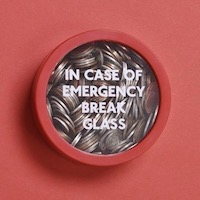 Reuters Centenary Fund has applied to the Charity Commission to widen the definition of eligible beneficiaries to include staff hired after the merger with Thomson in 2008.
While the Fund has in practice been able to assist all applications from Reuters news staff subsequent to the merger, the Fund's board is of the view that it should amend its scheme to explicitly include all current employees of Thomson Reuters and any former ones who were employed on or subsequent to the merger date, 17 April 2008, says Fund chairman Richard Baum.
Baum, Reuters general manager, global operations, says staff who are now part of Refinitiv Limited remain eligible if they were employed by Thomson Reuters prior to the sale of the F&R business. If the change is approved, the Fund's scheme will be amended to include the following clause:
"Beneficiaries are necessitous persons who, prior to 17 April 2008, have been in the service, whether as officers or employees of the Company or of any subsidiary, or who at any time on or after 17 April 2008 have been in the service, whether as officers or employees of Thomson Reuters Corporation or of any company which at that time was a subsidiary, and the wives, widows, husbands, widowers, civil partners, children (including adopted and illegitimate children) and other dependants of such persons."
As part of its application, the board has committed to seeking comment from potential beneficiaries under the current scheme, which is open to current and former employees of "the Company", meaning Reuters Limited. If you wish to comment, please email centenary@thomsonreuters.com
The Centenary Fund was founded in 1951 as a UK registered charity with a company donation to mark Reuters' centenary year. Its beneficiaries are current and former Reuters staff and their dependents.
Applications for modest grants to help ease temporary or short-term hardship or misfortune in cases where the claimant may have nowhere else to turn for financial support are considered by a panel of directors and granted if appropriate. ■