News
LSE rejects Hong Kong bid, Refinitiv takeover still on
Saturday 14 September 2019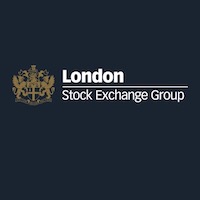 The London Stock Exchange's flat rejection of a takeover bid by the Hong Kong Exchange leaves its own offer for Refinitiv on track.
The Hong Kong bourse has vowed to press on with its £32 billion bid, which is conditional on the LSE ending its takeover talks with Refinitiv.
The LSE cited concerns about the feasibility, value and structure of the unsolicited offer and questioned whether the Hong Kong exchange could sustain its position as a strategy gateway to China in the face of competition from Shenzhen and Shanghai.
The Hong Kong exchange said it was disappointed and would press its case with shareholders. It has until 9 October to make a formal offer.
It is seeking to scupper LSE's $27 billion purchase of Refinitiv, formerly the financial and data arm of Thomson Reuters. LSE shareholders are due to vote on that deal at the end of the year. ■
SOURCE

Financial Times