News
Hong Kong raider to target Refinitiv as a 'terminal acquisition' - report
Sunday 15 September 2019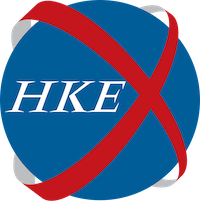 Hong Kong's stock exchange will turn its fire on Refinitiv in an attempt to bear-hug the London Stock Exchange and win investor support for its hostile £32 billion takeover, The Sunday Times reported.
It said Hong Kong Exchanges and Clearing (HKEX) is understood to be planning to undermine LSE's case for buying Refinitiv, owned by private equity giant Blackstone and Thomson Reuters, by branding it a low-growth utility saddled with debt.
Blackstone took a 55 per cent stake in Refinitiv, the rebranded markets terminals and data business of Thomson Reuters, for $17.3 billion last year.
"We're looking for shareholders to understand how bad the Refinitiv deal is," a source told the newspaper, adding that it would rubbish the rival deal. "Refinitiv is a desk-top service… it's not a data acquisition, it's a terminal acquisition."
The onslaught is a crucial part of HKEX's game-plan, The Sunday Times said. Its bid is conditional on LSE dropping its acquisition of Refinitiv. LSE struck the $27 billion Refinitiv deal just last month. A source said HKEX was forced to go public with its offer after LSE was advised not to engage because of its deal with Refinitiv.
LSE slammed the HKEX proposal on Friday, branding it "fundamentally flawed". Politicians raised concerns that a tie-up would allow Beijing to exert influence over the exchange, which underpins $3 trillion a day of clearing trades.
HKEX has three weeks to make a firm offer. It is expected to push on without the support of the LSE board, as the battle turns hostile. HKEX could sweeten its deal, but a source involved in the process said the offer was unchanged and that it would continue to ramp up its pursuit of LSE shareholders. The London exchange would be forced to pay a £200 million break fee if the Refinitiv deal collapses.
Shares in the LSE have soared by a third since news of the Refinitiv deal early last month, adding nearly £5.8 billion to the its market value. However, analysts and bankers warn that the Refinitiv deal has issues, The Sunday Times said. It would mean that the LSE takes on Refinitiv's $12.5 billion of net debt - boosting its leverage to 3.5 times adjusted profit.
"Market participants seem to be excited about the Refinitiv transaction - we are not," said Christoph Blieffert, an analyst at Commerzbank. About a third of Refinitiv's revenues come from its Eikon terminals - a rival to Bloomberg, which he said was in "structural decline".
"Blackstone doubles its money in 10 months," a former regulator said. "Eikon can't compete with Bloomberg." ■
SOURCE

The Sunday Times