News
Obituary: Robert Elphick
Wednesday 11 September 2019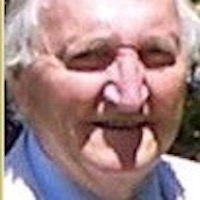 Robert Elphick (photo), who died on Wednesday aged 89, was a Reuters correspondent in Moscow when the Soviet Union sent the first man into space.
"We journalists were a small band in Moscow at the time, just the main wire services, a few staff men from London, New York and European capitals," he recalled many years later.
"On 11 April 1961, my Reuters colleague John Miller, and I, and the two Russian girls, Alla and Lena, who helped us run the tiny office in Sadovo Samotochnaya on the inner ring road, sat and listened to Moscow radio and sifted the latest rumours. Then the loudspeakers on the lamp posts were all turned on to play very loud patriotic music. An announcement must be imminent. Our driver, Grisha, warmed up the engine on the office Humber in case we needed to go somewhere in a hurry."
State radio interrupted the jaunty patriotic airs and peasant songs to declare that the Soviet Union had put a man into space. An air force officer called Yuri Gagarin had been sent up in a rocket in an elaborate operation from the Soviet space centre.
Elphick and Miller made a calculation by long division - no computers in those days - and worked out that Gagarin had done just a single orbit. They scored a world beat over the other wire services with that bit of information.
Later, Elphick met Gagarin at a glittering Kremlin reception in his honour.
"He was quite small in stature with a cheeky grin and the 'wizard-prang' attitude to life of a fighter pilot - shrugging off his historic flight as the kind of job that a Soviet aviator was expected to take in his stride," Elphick recalled. "I shared a toast in Kremlin vodka and tasted the caviar."
Elphick (Reuters 1955-1964) came from a newspaper family who owned the Biggleswade Chronicle.
He was in Moscow from 1958 to 1962 and after a short spell in London became correspondent, North Africa based in Algiers from 1963 to 1964.
Before joining the European Commission in Brussels in 1977 as spokesman he worked for the BBC for whom he covered the crushing, by the Russians, of the Prague Spring in 1968.
He met Czechoslovakia's national hero and running champion Emil Zátopek who had been sacked from his army job and sent to clean the streets. Every time he tried to pick up his broom, his fans, the people of Prague, snatched it off him, and began to clean the streets themselves, he told Elphick. ■