News
Global news desk goes live in September
Friday 30 August 2019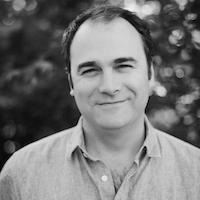 Reuters new global news desk will begin work on 9 September when the three current regional desks will be combined into a single operation.
Senior editors told staff the new structure, which eliminates desks in the Americas, Asia, and Europe, Middle East and Africa time zones "will allow us to better organize around global news priorities; to standardize editing practices and reduce complexity; and to better serve our different customer groups as part of a multimedia publishing hub."
Different workflow changes will take effect "but there will inevitably be tweaks that we need to make as we get used to operating as a global team," editors Jon Boyle, Neil Fullick, Howard Goller, Nick Tattersall and Tiffany Wu wrote in a note seen by The Baron.
A separate note will describe how the global news desk will work with the global enterprise desk and its spot enterprise hub, which will also begin operating on 9 September.
Global enterprise editor Michael Williams announced the appointment of Jason Szep (photo), national affairs editor, as editor, global spot enterprise, running the spot enterprise hub. He will remain based in Washington. Szep was previously Southeast Asia bureau chief. He shared the 2014 Pulitzer Prize for international reporting with Andrew R.C. Marshall for their coverage of Myanmar.
"The hub is absorbing part of the Top News team to handle shorter, quick-hit investigative and explanatory pieces and in-depth, quick-turn reports on big events and trends," Williams wrote. "It will edit and publish stories expeditiously, operating in the time horizon between that of the new Global News Desk (with a same-day/next-day/day-after focus) and the longer-term work that has been the specialty of the Global Enterprise Desk." ■