News
Reuters announces new editorial appointments
Thursday 8 August 2019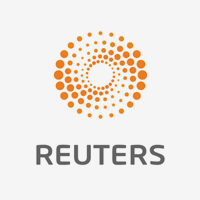 Reuters announced four new editorial appointments "aimed at enhancing the quality of our world-class journalism, improving Reuters as a place to work and providing more value to our customers."
They are key to changes announced by editor-in-chief Stephen Adler in June as part of editorial's newsroom of the future project, editors told staff. The new appointments are
Paritosh Bansal, managing editor for news in the Americas, becomes finance and markets editor
Mark Bendeich, Southern Europe bureau chief based in Milan, will be Europe news editor
Kieran Murray, Washington bureau chief, will be US/Canada news editor
Simon Webb, global trade editor, becomes commodities and energy editor.
They will work with incoming global managing editor, newsroom Simon Robinson "to make sure we attract and retain the best and most diverse possible talent across the globe," a memo to editorial staff said.
They report to Alessandra Galloni, global managing editor, news planning and creation, as do regional news editors Dan Flynn, Kevin Krolicki, Samia Nakhoul, Alexandra Zavis, Leela de Kretser and Amy Stevens. ■
SOURCE

Reuters