News
Refinitiv removes another Reuters story from screens in China
Friday 2 August 2019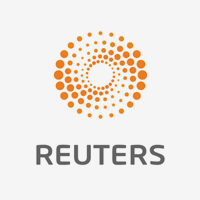 Refinitiv has again bowed to Chinese pressure to remove a Reuters story from its Eikon terminals in China.
Reuters reported that, under pressure from Chinese regulators, Refinitiv removed a story detailing how an official with Beijing's Liaison Office in Hong Kong had urged residents of a rural area to drive away anti-government protesters days before a violent clash nearby.
The story about the removal of the news item was sourced to Eikon users and a person with knowledge of Refinitiv's action.
The offending story, which was published late last week, was not visible on the Eikon terminal's scrolling news feed in China on Friday, Reuters reported. Eikon users outside China said they could still see the story. Reuters said it was unable to determine precisely when the story had been removed from Eikon's scrolling news feed for clients in China or whether other stories had been blocked.
Refinitiv has a licence to provide financial information in China, and a person familiar with the matter said Refinitiv's regulator there, the Cyberspace Administration of China (CAC), had said it would shut down the service unless it removed or blocked certain political stories.
The person, who asked not to be identified given the sensitivity of the matter, said Refinitiv had agreed to block some political news from its platform in mainland China, Reuters reported.
"As a global business, we comply with all our local regulatory obligations, including the requirements of our licence to operate in China," Refinitiv said in a written statement to Reuters.
The CAC did not immediately respond to a request for comment.
In June, Reuters reported that Refinitiv, under pressure from China's government, had removed from Eikon several Reuters stories related to the 30th anniversary of the violent suppression of pro-democracy demonstrations in Beijing's Tiananmen Square.
Refinitiv removed the Tiananmen stories after a similar warning from the CAC, people with knowledge of the action said at the time.
"Reuters reports around the world in a fair, unbiased and independent manner, in keeping with the Thomson Reuters Trust Principles, and we stand by our China coverage," a Reuters spokesman said. "We continue to provide Refinitiv with the same scope of content that we always have, including stories relating to China, and Refinitiv's decisions will not affect the breadth or quality of our coverage."
In June, Reuters president Michael Friedenberg and editor-in-chief Stephen Adler said the news organisation had spoken to Refinitiv and expressed its concern about the earlier action to block Reuters stories about the Tiananmen anniversary.
In a memo to all Reuters staff on Friday, they said Reuters' position had not changed and that they stood by last week's story.
"The story - which concerns the protests in Hong Kong - is fair and accurate, and we stand by our reporting. We have expressed our concern and disappointment to Refinitiv that this has happened again," they said.
"We want to reassure you, once again, that Reuters' position on this issue has not changed; we will continue to report on events in China in a robust, fair and independent way, as we do everywhere else in the world."
Refinitiv was formed last year when Reuters' parent company Thomson Reuters sold a 55 per cent stake in its financial and risk unit to private equity investors led by Blackstone.
Reuters supplies news to Refinitiv under a 30-year agreement worth a minimum of $325 million per year, making Refinitiv the news organisation's largest customer.
Reuters also provides news for media and digital clients, and their access to stories was not affected. ■
SOURCE